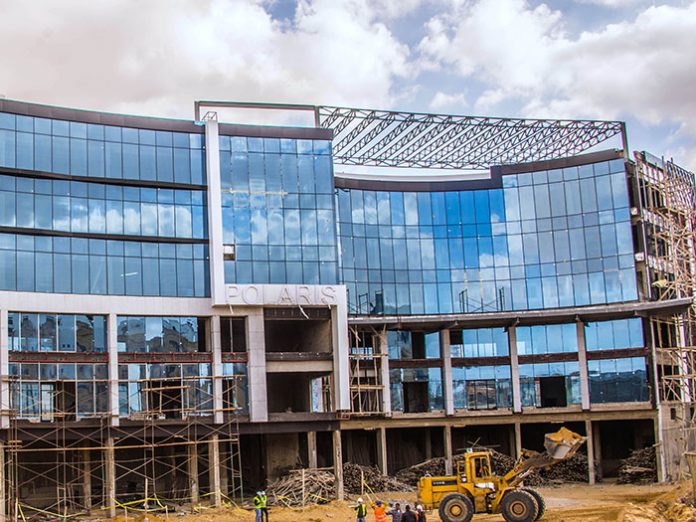 Syncrotek has recently introduced the newest tool to the destination's marketing industry. MITA (Magic In The Air) aims to create a relationship between places and visitors, keeping them happy out of the blue through a mix of technology, art and destination marketing.
With this new tool, Syncrotek has now presented its most recent project, POLARIS by KVRD, with; conceptual design of lighting and visuals; acoustics solutions with the ability to reduce ambient noise from the surrounding highway; design and supply of the audio system; unique architecture light design; design of media façade; design for custom polar lights and design and manufacturing for custom subwoofers.
The design-team included sound engineers, light designers, architects, musicians, psychoacoustics engineers, professors of art schools amongst others led by Mohamed Gabr award-wining loudspeaker designer.
Acoustic and loudspeaker design was carried out by Mohamed Gabr Syncrotek, Holding's Chairman/ Chief Designer, and lighting design was by international, award-winning Light Designer, Mohamed Ghanem, Syncrotek Holding Technical Consultant.
Mai El-Sibaie, KVRD Marketing Director, said: "Like each of KVRD projects, Polaris is developed with a thoroughly researched and efficient design, tenant mix application strategy, and a strict property and facility management strategy to ensure the destination is sustainable long-term. The identity of Polaris came to fruition through our vision to ensure it is the skylight of the community and a standout star among competition, which is why we decided to be the first in Egypt to introduce the MITA Magic in the Air concept in Polaris. The concept matched the identity and vision we had created for the destination and turned the identity into a reality that each visitor would experience. Our partnership with Syncrotek Holding was a natural choice due to their innovative technology and reputable international portfolio. They completed the missing piece in Polaris' experience puzzle where every visitor can indulge in a diversity of cuisines and cafes, while children enjoy designated entertainment areas, all the while magic is happening in the air."