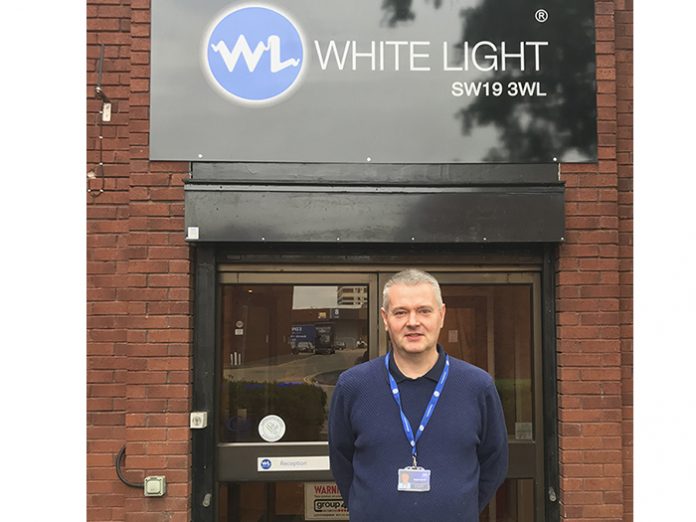 Since its formation over 45 years ago, White Light has established a reputation for supplying creative solutions and technical excellence. The company is renowned for investing in the very latest technology and was recently appointed as Master Distributor in the UK for Hog 4 products. It is just as passionate about investing in expert staff who are able to respond to their clients' bespoke needs. As a result, the company has recently appointed Stuart Porter as Hog 4 Product Manager, who brings his years of experience in the entertainment industry to White Light.
Throughout his career, Stuart has worked extensively in London's West End as both an Associate Lighting Designer (School of Rock, Beautiful, A Chorus Line, Legally Blonde) as well as a Lighting Programmer (Memphis, Jersey Boys, Sister Act, Chitty Chitty Bang Bang). He now joins White Light as Product Manager; becoming part of an organisation he's worked with for several years.
Stuart commented: "I am delighted to be joining WL. I am fully aware of the company's reputation as a leading supplier of lighting equipment, having drawn on them myself for over three decades. This feels like a natural progression for me and I've been delighted with the immediate response by both the company and customers alike".
Stuart's role at White Light will be as the first-ever dedicated UK Product Manager for the Hog 4 range.  Hog consoles are recognised as setting the bar across the globe for automated lighting control. Their programming efficiency is demonstrated on the world's biggest and most demanding shows as well as smaller events and spaces. As a Major UK Distributor, WL will be supplying the full range of Hog products, including the flagship console of the Hog family, the Hog 4, along with the Full Boar 4, Road Hog 4 and smaller lightweight consoles such as the Hoglet 4 and HedgeHog 4. All products comprise of matching intuitive and powerful operating system software for seamless compatibility and control.