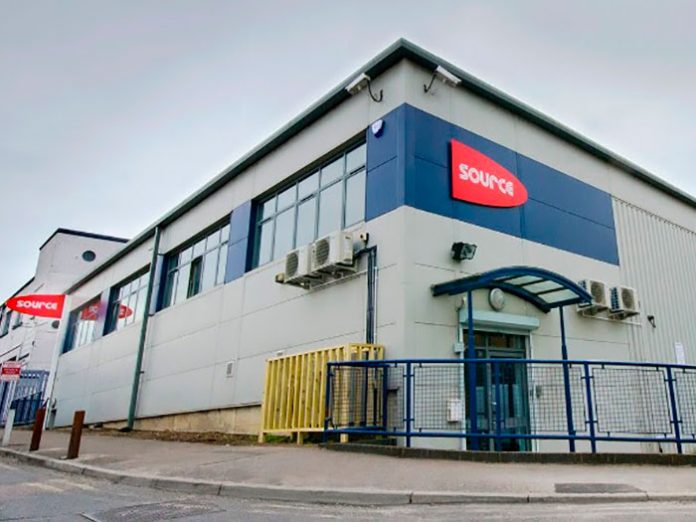 Following continuous year-on-year growth, leading UK music technology and Pro Audio distributor Source Distribution is proud to announce completion of a major relocation of its warehousing, sales, marketing and administrative premises to a significantly larger facility in Park Royal, London.
Founded in 2007, Source Distribution has experienced rapid expansion, asserting itself as a significant force in music technology and pro audio distribution, with a diverse and highly-regarded portfolio of distributed brands that includes API Audio, Arturia, Eventide, Genelec, iOgrapher, Lynx, Moog, PreSonus and RØDE Microphones.
The management, sales and logistics functions of Source Distribution have been overseen by an ever expanding team, housed since 2008 in Cumberland Business Park, Scrubs Lane, with sales administration and warehousing working side-by-side. As both the portfolio and popularity of Source's brands has increased, so has the scale of storage, logistics and staff required to support a strong dealer network, through the provision of high quality sales and support services. Forecasting continued growth, Source has committed to a major investment, acquiring new premises that will carry it forward to the next stage of its development.
Reflecting the scale of investment, Source's new facility in Sunbeam Road, NW10 contains nearly 10,000 square feet (approx. 930m²) of capacity, including a new split-level warehousing facility, dedicated department offices, meeting and equipment demonstration spaces, as well as staff kitchen and recreational facilities. The facility is strategically located in close proximity to the major A40 trunk road and North Circular ring roads, allowing regular and efficient international freight delivery access as well as being well served by local rail and bus networks.
Commenting on the new location, Steve Angel, Source Distribution Director, stated the following: "The new facility in Park Royal, NW10 London will offer greatly expanded capacity for Source's warehousing, administration, marketing and demo facilities. We're thrilled to be able to serve our dealer network from this new location. It's key in offering an even greater stocking portfolio, service, and shipping efficiency for our partners in the UK & Ireland dealer network."