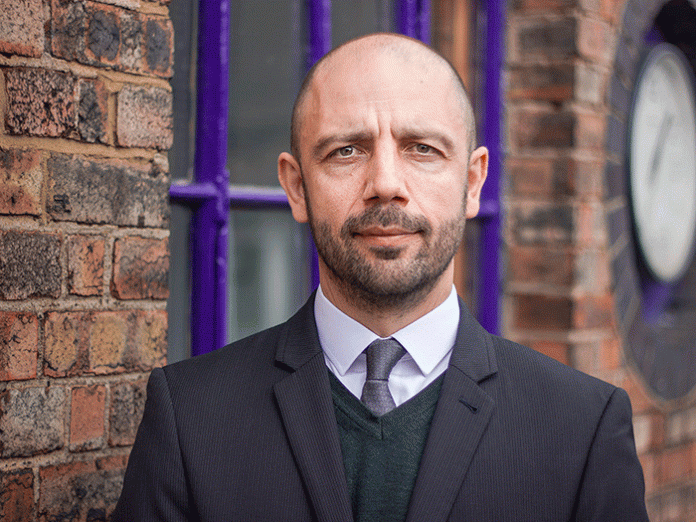 Leading UK music technology and Pro Audio distributor Source Distribution announces the appointment of Darren Power to the position of Director of Sales and Marketing.
Darren brings proven World-class Sales and Marketing management experience to the role, and will be responsible for ensuring continued growth of the business. This includes the responsibility of overall strategy and management of its sales, marketing and admin teams, as well as the development of innovative and effective new initiatives to support, enhance and grow the business and its practice.
Joining Source following his role as European Director of Yamaha Music Europe's Professional Music Division, Darren draws upon an exceptionally strong management record, having been responsible for leading pan-European Sales and Marketing strategic planning, operation, and performance reviews, as well as developing and championing best practices in its sales and marketing teams on a multinational scale.
Power additionally brings many years experience as both a Senior Manager and Sales Manager for Yamaha Pro Audio in the UK, fostering extensive connections within the UK dealer network. Commenting on his appointment, Darren Power stated the following: "I am both delighted by and very much looking forward to the prospect of heading up Source Distribution. The opportunity to work for a company with such an entrepreneurial ethos, matched by the fantastic and market leading lines it distributes, is very attractive and exciting."
Founded in 2007, Source Distribution quickly grew into one of the UK's most successful music technology distribution companies, combining a strong portfolio of exclusively distributed brands with a passionate and experienced workforce. Simultaneously to the appointment of Darren Power, Source Distribution also announces a major upgrade of its entire administration and warehousing facilities to new, larger premises in Park Royal London.
Source Distribution Director Steve Angel commented: "Darren's appointment comes at a time when the company is experiencing year-on-year growth, and as we move to a major new facility to accommodate this expansion, the opportunity to appoint Darren who brings with him nearly thirty years experience of large-scale distribution, sales and marketing to a World-Class standard, is perfect timing. Darren's extensive management experience and his passion for this industry, its technology and its people is a huge benefit for Source. We are excited to work with him as we continue to move the business forward."