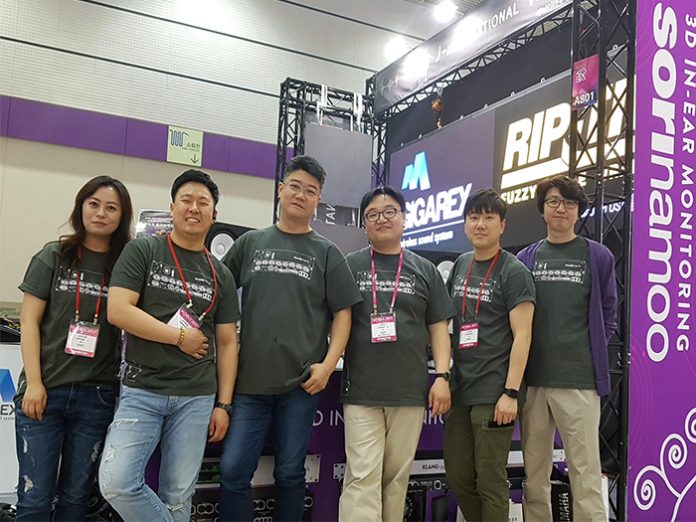 KLANG:technologies announces the appointment of Sorinamoo as its distributor for South Korea.
Busan-based Sorinamoo is managed by CEO Dosung Shim and practices the three principles of honesty, best practice and appreciation.
Established in 2000, Sorinamoo is a leading distributor of premium pro audio and video brands. The company represents Yamaha, Meyer, Inter-M and Harman brands, including JBL, Crown, DBX and Soundcraft. Video brands include Blackmagic Design, Avics and ETC. Additional brands complete a portfolio that makes Sorinamoo a complete AVL systems supplier.
"Sorinamoo is constantly growing and developing ahead of our customers' needs and we are continually looking for advanced new products to introduce to our market," explained Section Chief, Yonghui Kim. "We first came across KLANG:technologies on Yamaha's YouTube channel. Andy Cooper has produced a couple of great videos introducing KLANG and explaining its set up with Yamaha CL/QL Series consoles."
"We evaluated KLANG further and were very impressed with the ease of use and exceptional audio quality," continued Yonghui. "The advanced 3D technology presents a completely new paradigm for the IEM and sound field markets and we look forward to delivering this outstanding product to our customers."
Phil Kamp, KLANG:technologies' head of sales, commented, "We are pleased to welcome Sorinamoo to our expanding network of international distributors. With a great line of compatible brands, they are technically experienced and will bring our systems to the market with great presentation and support. I am confident they will do an excellent job in representing KLANG:technologies in South Korea."