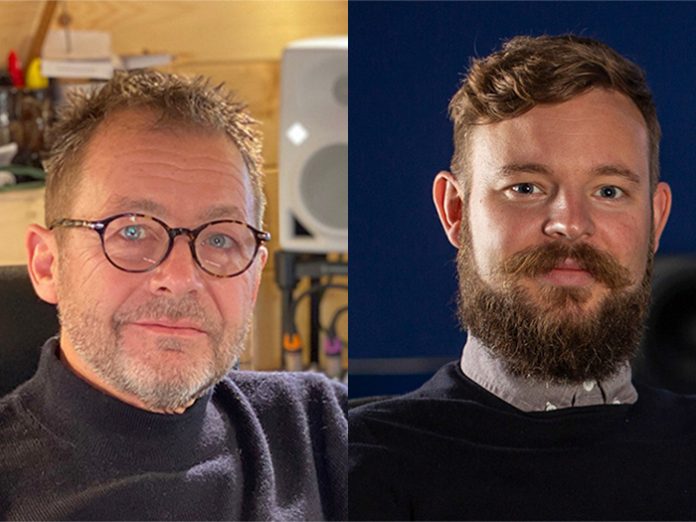 Sonosphere has confirmed that Commercial Director Jamie Gosney and Creative Director Henrik Oppermann have been appointed to the company's board of directors.
Recognising the growing appetite for immersive audio, Sonosphere was formed in 2019 and specialises in all aspects of immersive audio from content creation, system design, consultancy through to installation.
The company also provides education, having developed an Ambisonics Workflow for Immersive Content Production training course. Aimed at sound professionals from both the film and music worlds, as well as music producers, audio engineers and immersive content creators and provides a hands-on, practical understanding of the immersive content production, from capture to delivery. The course has recently been taken online to ensure continuity while face-to-face training is unavailable.
Jamie and Henrik's experience places them perfectly to take the company forward. Jamie has over 40 years' experience working in concert touring, theatre, for manufacturers and latterly as an audio systems designer, working on a variety of projects including immersive audio installations. Henrik, meanwhile, is a 3D sound specialist who has worked as head of sound at immersive content production company Visualise, and has over 10 years of recording studio quality audio on location for film, advertising and music industry clients, as well as 3D sound installations.
"This is a very apposite time to be part of such incredibly creative team," said Henrik. "So many changes have happened in a very short space of time, and the way we are listening to music is changing as a consequence."
"Immersive audio was already finding its place in the live arena, with companies like L-Acoustics developing L-ISA, d&b its Soundscape solution, as well as speaker agnostic solutions such as TiMax, Astro Spatial and Flux Audio's Spat Revolution Plug-in – that can be used on any digital mixing console," adds Jamie. "Now that people are listening to concerts in their home via live streaming, there's a real need to present them with a better audio solution and the industry is starting to find ways to do that. With our team's expertise in the studio, live and installation markets Sonosphere is in the perfect position to help."