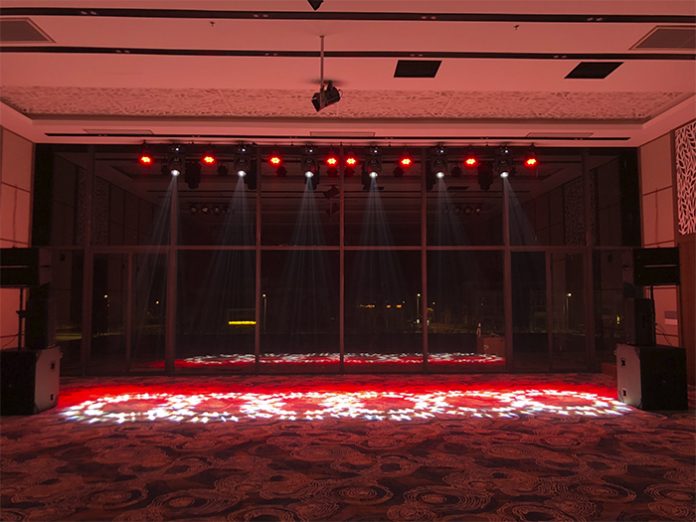 HARMAN Professional Solutions recently collaborated with BaSao Audio to equip the ballroom at Sonaga Beach Resort & Villa with a new state-of-the-art audio system.
Located on the Vietnamese island of Phú Quốc, Sonaga Beach Resort & Villa is a luxury resort that offers upscale accommodations in addition to a restaurant, swimming pool, fitness center, ballroom and bar. In order to ensure world-class guest experiences, Sonaga Beach Resort & Villa needed to install cutting-edge audio solutions in its main ballroom. Facility owners hired BaSao Audio to outfit the ballroom with a complete HARMAN sound system.
BaSao Audio reported that the client requested the latest audio solutions for the ballroom, so they designed the new systems using HARMAN products, citing their flexibility, reliability and sound quality. BaSao used a combination of JBL loudspeakers, AKG microphones and Soundcraft audio mixers to support a wide range of events in the venue.
To deliver premium sound in the ballroom, BaSao Audio selected JBL BRX308-LA loudspeakers and BRX325-SP subwoofers for the main sound reinforcement system. BRX300 Series loudspeakers are ideal for facilities that need a compact system that provides superior fidelity, high output and consistent coverage in a range of sound reinforcement applications. Additionally, the installation team equipped the space with JBL EON612 portable PA speakers to provide premium sound quality and flexibility for remote events.
BaSao Audio also included AKG KM200 wireless microphone systems to provide reliable speech reinforcement with clarity and high intelligibility. Soundcraft Signature 16 analog mixers enable resort staff to deliver extraordinary audio quality with high headroom and wide dynamic range.
Sonaga Beach Resort & Villa staff reported that the HARMAN audio solutions installed by BaSao complement the ballroom's aesthetic and design, and were selected for their reliable functionality and performance. They went on to say they are delighted that the new audio system has exceeded their expectations and provides world-class experiences for their guests.
"Sonaga Beach Resort & Villa required powerful and compact audio solutions to complement their sophisticated venue," said G Amar Subash, VP & GM, HARMAN Professional Solutions, APAC. "We would like to thank BaSao Audio for delivering our latest product line, JBL BRX300 as part of well-planned solutions with exceptional expertise and creating an engaging space for the resort's patrons."