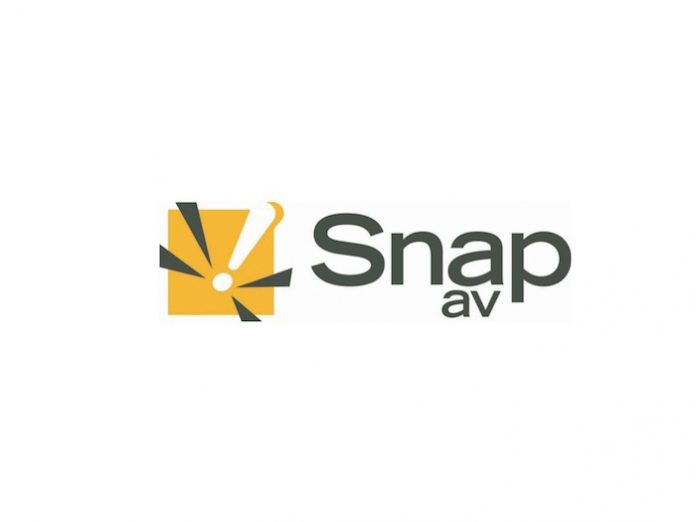 SnapAV, the industry-leading source of A/V surveillance, control, networking, and remote management products for pros, has announced its SnapAV Pro Store September webinar and training schedule. Each training session is tailored to meet the needs of integrators looking to stay up to date on the latest products and technology so they are best equipped to provide customers an ever-expanding lineup of solutions, creating more opportunity to grow their businesses.
"Our SnapAV Pro Store webinar training series is an invaluable asset to dealers and is just one of many ways SnapAV actively strives to support our integrator partners," said Gary Usher, SnapAV Local Training Coordinator. "September has a particularly strong lineup of beneficial webinars and training sessions that will only help to expand dealers' product knowledge and capabilities."
Each session will be led by SnapAV Pro Store Webinar & Training Coordinator Gary Usher, who hosts the nation's top manufacturers for informative one-hour sessions. September's training lineup includes a full roster of events featuring topics, including Professional Series Cameras from RingX, Home Theater with Sonos, a virtual CEDIA booth walk-through with Sony, and webinars covering WattBox and Pro Control. A complete lineup of training sessions is included below.
Ring X & Product Line Review (2 sessions Wednesday, September 2 at 9am PST and 2am PST) – A one-hour training session on Ring X and Ring Alarm 2.0 designed for the Professional Integrator. This smart lighting tutorial includes installation details direct from factory trainers! View new software updates, with Q & A and discussions.
Sony CEDIA Virtual Booth Tour Tuesday 9/15/2020 2:00 pm – 3:15 pm PST – Join Andrew Turner and the Sony training team in this unique, customized virtual walkthrough exclusive to SnapAV Local distributors. The Training immerses dealers in Sony's 2020 CEDIA experience. See the all-new 2020-2021 Sony lineup and watch as it's unveiled to completely live & in real time.
Sony CEDIA Virtual Booth Tour Thursday 9/17/202 8:00 am – 9:15 am PST – Join Jayson Savage for this live and interactive virtual walkthrough, exclusive to SnapAV partners. This training will immerse dealers in Sony's 2020 CEDIA experience, showcasing the all-new 2020-2021 Sony lineup. Watch as it's unveiled completely live & in real time!
WattBox Webinar (2 sessions Wednesday, September 23 at 9 am PST and 2 pm PST) – The premier power management platform from SnapAV is crucial in today's custom electronics installs. With OvrC remote management and the power to customize, this WattBox training puts dealers in the front row in understanding the capabilities and feature sets of these game changing power components saving time, money and unnecessary truck rolls.
To register, please visit www.snapavlocaltraining.com/featured-trainings.