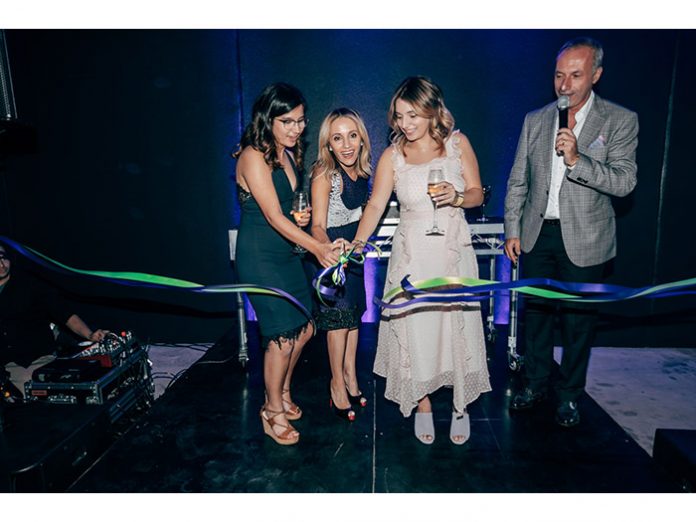 Show Technology, Australia's leading professional lighting distributor, kicked off the festive season at the opening of their brand new facility in Port Melbourne on the 6th December 2017. It was a fantastic evening with over 150 clients, partners and friendly faces in the industry in attendance, entertained with typical Melbourne trendiness featuring food trucks, lots of laughs, music and festive holiday spirit that celebrated the opening of their newer, bigger building.
Their new location is three times larger than the previous office and still conveniently located in Port Melbourne, close to the city's major Event and Cultural Centres; where many major events, shows, tours and functions happen. This keeps Show Technology easily accessible and flexible for any urgent or last minute runs when their production partners are out on the road or venues have last minute requirements. The expanded space has allowed the Melbourne facility to increase their stock holding, as well as adopt new service facilities.
Guests enjoyed a tour, but it was definitely the showroom where all the true lighting lovers stayed and had a play. Though the night was not a product launch event they did sneak in a preview of the latest products from Claypaky, Martin, and Ayrton that we can look forward to in 2018, all of which were very well received.
"Having a showroom much bigger than the last has allowed us to put all the latest gear and gadgets on full display and when customers and partners come through the office they are able to get full demonstrations of what we have to offer as well as gain an experience" said Emmanuel Ziino, Managing Director at Show Technology. Emmanuel and his family flew down from Sydney to celebrate the event, with a special ribbon cutting ceremony, done by the women in his family (as usual!) to welcome the new site. Melbourne branch Manager Paul Nicolaou said "I encourage all lighting professionals to drop in and have a look at what we have done here, we make great coffee and have plenty of space to relax and explore the latest technology. If you need an excuse to visit, look out for our new training and event calendar that will be released early next year, we'd love to meet you."
Members of the greater Show Technology team were also present including General Manager Harold Hassapis, Technical Director Vince Haddad, NSW Technical Sales Michael Gearin and Operations Manager Chris Durrant from Sydney, as well as Gino Lombardi the Branch Manager from Perth, to assist with the event and to warm the new Melbourne home. "Not only were the staff proud of what we have accomplished but even guests were raving about the levels of support offered daily by our local team of Brandon, Keith, Jason and Marty – a team that will soon expand as we hire additional industry specialists," Paul continued.
Emmanuel mentioned, "Victoria is a vibrant and continually expanding market for us and we are striving to provide the best standard of service we can. We first opened here just before the Commonwealth Games in late 2005, so we have been physically present here for a long time. This new facility is a big commitment for us and we appreciate the loyalty of our customers not only in Melbourne but also South Australia, Tasmania and regional Victoria; which we also service from our Melbourne location." The night ended on an incredibly positive note and they are excited to see what these new facilities will help them accomplish with their clients into the future.
For more information please visit www.showtech.com.au.