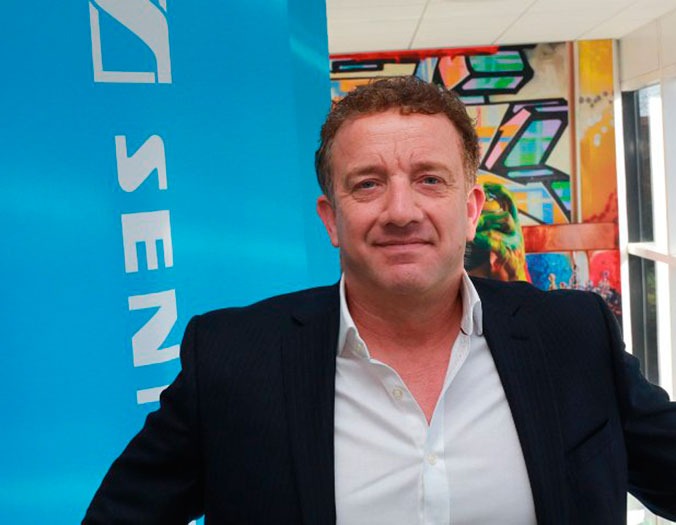 With a raft of new products announced at ISE, which are set to further strengthen Sennheiser's presence in the Systems Solutions market, Sennheiser UK has made two new appointments to its Systems Solutions team, Andy Dinneen and Jack Drury.
Joining Sennheiser UK as Corporate Account Sales Manager, Andy Dinneen brings a wealth of experience of selling conferencing technology to major clients during his time with LifeSize, a division of Logitech.
Answering to Sales Director Simon Holley and in regular contact with Tim Schuette, Sennheiser's VP Global Sales, System Integration, Andy will be spearheading the company's TeamConnect Wireless and other TeamConnect conferencing products in the corporate market.
Launched at ISE 2016 in February, TeamConnect Wireless is the first wireless, mobile audio conferencing solution for up to 24 participants, effectively turning any room into a conference room at the flick of a switch.
"TeamConnect and TeamConnect Wireless bring a new level of flexibility and audio quality to a market that I am very familiar with," said Andy. "I am really looking forward to demonstrating how much of a difference they can make to companies of all sizes."
Also joining the Systems Solutions team is Jack Drury, who is appointed as Area Sales Manager, Integrated Systems. Joining from Stage Electrics, Jack's role is to look after several key rental companies and systems integrators in the South East.
"When the opportunity came to work for Sennheiser I couldn't put my name forward quickly enough," he said. "I am thrilled to be representing a manufacturer which has so much prestige and respect in the industry, particularly at a time when so many new and exciting products are being released into the marketplace."