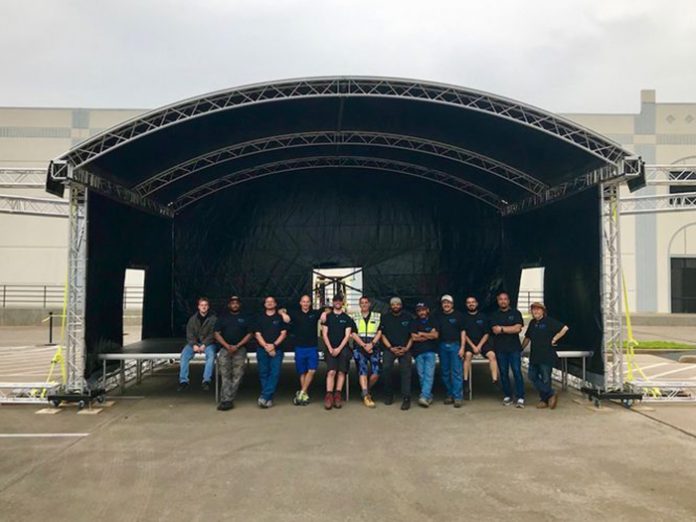 Prolyte Group, the world's leading manufacturer of hardware products and structural solutions for the event and entertainment industry, is pleased to announce that they have partnered with Houston entrepreneur, Craig Koopersmith, to distribute Prolyte products under the name of Sabre Structures.
Since 1996, Koopersmith has grown his family of companies which includes Skyline Displays of Houston and Innovative Environments. His talented team of professionals supports the trade show, display and interior environment needs of thousands of Houston based clients, from sole proprietors to Fortune 100 corporations.
The addition of Sabre Structures and Prolyte products will complement the existing display modules and give customers the opportunity to set up larger truss-based trade show exhibits and booths. Furthermore, it allows Koopersmith's group of companies to expand their operation into the event staging and entertainment space.
Craig Koopersmith, CEO, Sabre Structures, stated: "Our partnership with Prolyte grows our group's capability from trade show exhibit systems into event and staging solutions. It is a natural progression of our expertise, and we are excited about the potential."
To launch the product line, Sabre Structures debuted a Prolyte Arc Roof at its 13th annual Mardi Gras party in Houston where the band played zydeco music as guests entered the event.
"We are excited to partner with Craig and his team of companies. As Houston is a hub for major events, both corporate and entertainment related, we look forward to working together and expanding Prolyte's presence in the US market," stated Keith Bohn, General Sales Manager North America.