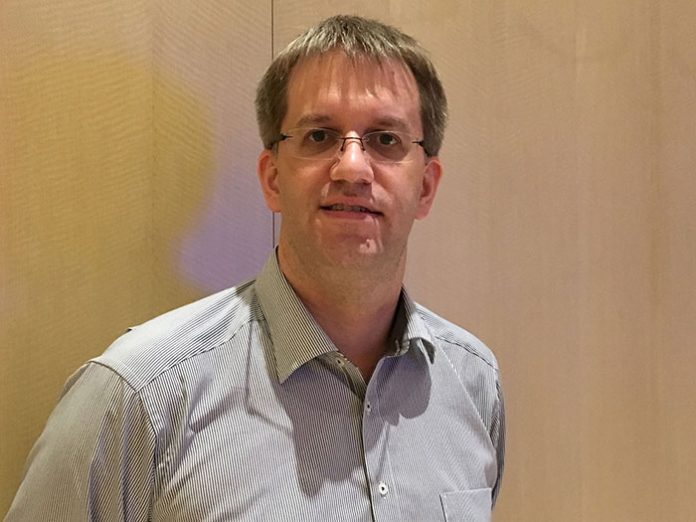 Jens Poehlker joins the Robe Asia Pacific team based in Singapore as Managing Director, where his industry and commercial experience, personality, communication skills and large network of contacts will pave the way for the Robe's next stage of development in the region.
Robe Lighting s.r.o. CEO and co-founder Josef Valchar stated the following: "We welcome Jens to the Robe Family. He is very well respected and liked in our industry, his passion for the business and can-do approach is a perfect fit with our core values, and we are really excited about the future that lies ahead in the Asia Pacific region."
Jens opened and ran the Singapore office of MA Lighting for the last 9 years. He knows about the demands, expectations and pressures of heading up a pivotal regional sales operation for a global brand and premium European based manufacturer that is also a market leader.
His people-centred and customer-focused style of management was extremely attractive to Robe, while Jens observes that Robe has an impressive track record of delivering reliable, innovative and well-priced lighting fixtures.
The appointment was easy decision on both sides.
Robe Sales Director Harry von den Stemmen also commented: "We needed someone with high calibre business credentials, familiar with Asian culture, enterprise and methodology as well as the right positive long-term vision and foresight to co-ordinate our Asia Pacific operation going forward, building on the great success of the last two years."
Jens will work alongside the Robe AP team and they will continue delivering the world-class service and support for which the company is renowned. Additional staff are being recruited to expand and strengthen the company further.
Robe AP has also enjoyed two excellent years of achievement with some very large BMFL and Pointe sales in particular, with some serious investment by key rental companies underlining their commitment to the brand.
Robe products – in their hundreds – have been used by top lighting designers at high profile events like the SEA Games Opening and Closing ceremonies in 2015 and the Singapore National Day Parades in 2015 and 2016.
Jens concluded by commending the leveraging of the excellent team and the fantastic products – plus what is yet to come on the new release front. He also stated that he believes Robe is poised for further growth and he is extremely proud to come on-board and be a part of making this happen.