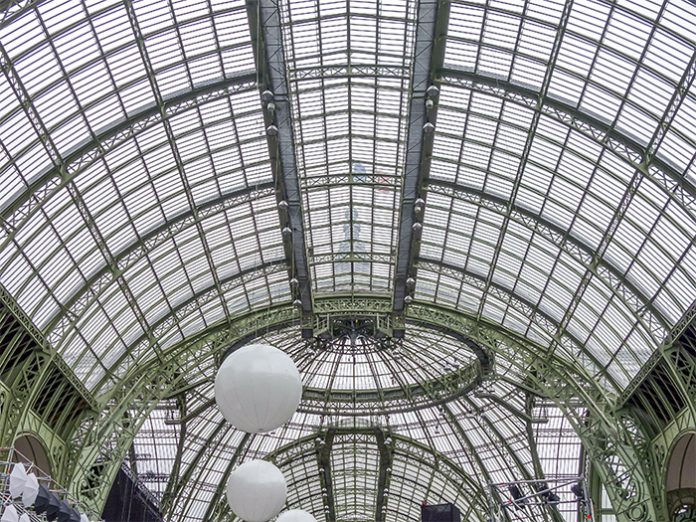 Riedel Communications' intercom systems have taken center stage for 'Singin' in the Rain', the first musical ever presented within the famed Grand Palais in Paris.
Directed by Robert Carsen, this version of the popular musical originally opened at the Théâtre du Châtelet theatre and opera house and then moved to the Grand Palais when the Châtelet closed for renovations. Riedel's Artist, Bolero, Performer, and RiFace systems support communications throughout the 2,400-seat theatre built within the Grand Palais.
"It was impractical to bring our previous intercom system over from the Châtelet, particularly because the Grand Palais facility presents a complicated environment for communications," said Cyril Auclair, Sound Engineer & Deputy Audio Director at the Théâtre du Châtelet.
"A Beaux-Arts architectural marvel constructed largely of steel and glass, the Grand Palais can make RF communications difficult. Nevertheless, Riedel intercom systems have consistently delivered the clear, reliable performance we require during each production."
Supplied by Silence, a service provider owned by the B-Live Group, Riedel's Artist digital matrix intercom ecosystem provides a full-functioned decentralised intercom matrix along with seamless wireless, wired, and radio interfacing.
The Bolero wireless intercom system provides the assistant stage manager, wireless mic team, and lighting team with flexible wireless communications; Performer wired belt-packs give the musical director party-line capabilities; and the RiFace universal radio interface provides an interface to 54 Motorola radios used for stage management and security.