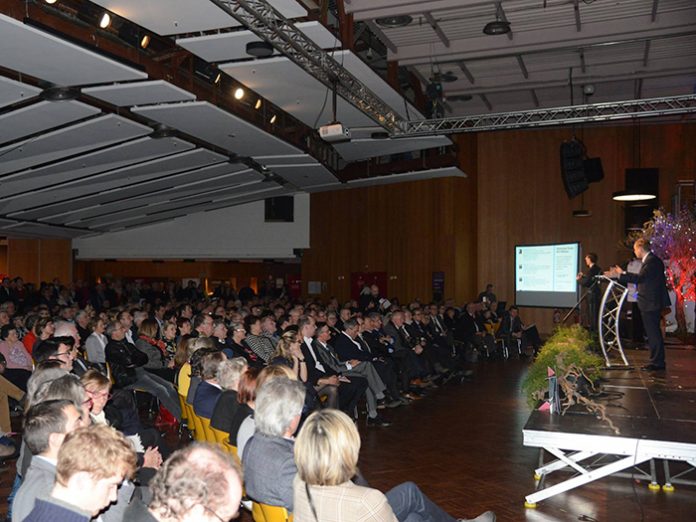 'Salle Olof Palme' is a multi-purpose exhibition and event arena, with 1200-capacity, in the northern French city of Béthune.
Dedicated primarily to business exhibitions and conventions, local sound and lighting sales, rental and installation company OK SONO recently installed an RCF HDL10-A compact line array, having won a public administration tender by proposing this highly cost-effective line array solution.
The installation, which features four elements flown left and right of the stage, followed a complete renovation of the Arena, including new lighting and video screen.
For this large venue, the customer had wanted to avoid the traditional multi-diffusion cabinet design. Instead, Francesco Venturi, from RCF's Engineering Support Group, made a preliminary acoustic simulation with EASE Focus software, and HDL10-A met the criteria in this configuration, producing excellent results, particularly in delivering speech intelligibility.
In order to gain better coverage for the first few rows, since the removable stage did not accept traditional front fills, OK SONO dipped further into the popular D-Line range to specify two compact RCF HDL10-A active two-way monitors for theispurpose.
The entire system is controlled by RCF's dedicated 2-in/6-out loudspeaker management device. Emmanuel Obert, director of OK SONO, is delighted with the acoustic results, adding, "By the middle of the year we intend to add some [RCF] 8004-AS subwoofers, in order to improve bass response for live events with local bands. There is already a dedicated output from the DX processor for that purpose."