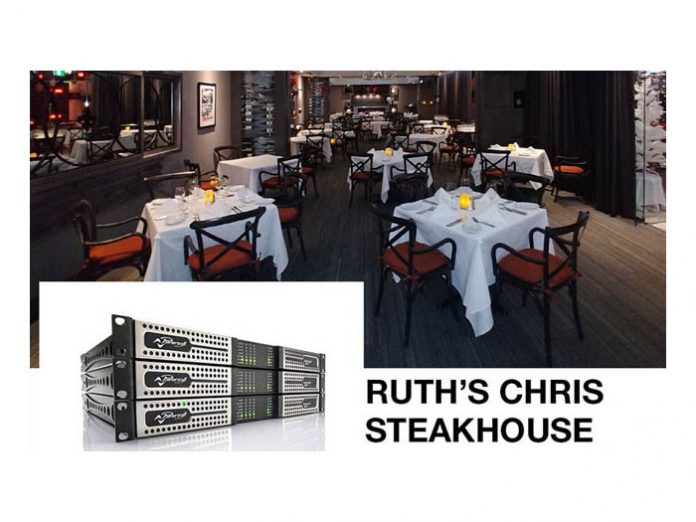 The three major characteristics enable Quattrocanali to be the perfect tool for multizone installations are efficiency, reliability, and flexibility.
Efficiency in medium scaled installations is not limited to power consumption. Other aspects, such as thermal dissipation and form factor, play a major role in creating a system that often shares the same rack with other media devices, and the PWM Output Stage allows for the recycling of the speaker's reactive energy.
Reliability is not just a matter of being able to trust Quattrocanali with audio playback, but also to feel safe to implement it in mission critical application, thanks to an array of in-built protections.
Flexibility is paramount: Quattrocanali supports 2-4-8 Ω and 70/100 V speakers in any mixed configurations. It can be controlled via Armonìa, via third party applications, and through the in-built gpi-o.
These are some of the reasons behind Tomahawk AV's Eric Sidles decision to choose Quattrocanali for the new Ruth's Chris Steak house in Toronto. A challenging 8 zones installation project featuring 2 Quattrocanali 1204, driving 36 Community Loudspeakers, controlled by Cloud Z8 MK4 Controlled.