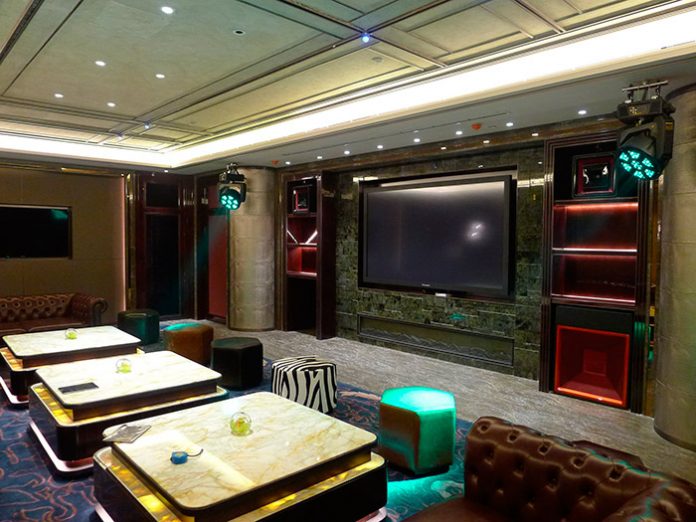 Allen & Heath's Qu-16 digital mixer was recently installed in Run Li Xin Private Lounge in Chengdu, Sichuan, China.
Supplied by EZPro's Chengdu branch, the exclusive lounge has a very advanced sound and lighting system, including EAW speakers and Powersoft amps, centred around the Qu-16.
"The brief from the lounge's owners brief was to install well known audio and lighting products, with attractive appearance to match the interior style. They wanted Hi-Fi sound quality, and most important of all, a system with high efficiency and ease of use," explained Technical Manager at EZPro Chengdu, Mr. Lian.
For easy access for the sound engineers, the Qu-16 is installed in the DJ booth, and remote wireless control of the whole system is available via the Qu iPad app so that the sound engineers can be absent from the room if required.
"The Qu-16 is easy to use. I can choose to operate on the physical surface, or via an iPad. In such a venue, this is exactly the mixing and control equipment that I am looking for," the owner enthused. "The Hi-Fi audio quality brings a large low-frequency thump and punch. The whole system is easy to control and perfectly matched with the interior decoration. It looks in keeping and sounds so great, I am very satisfied."