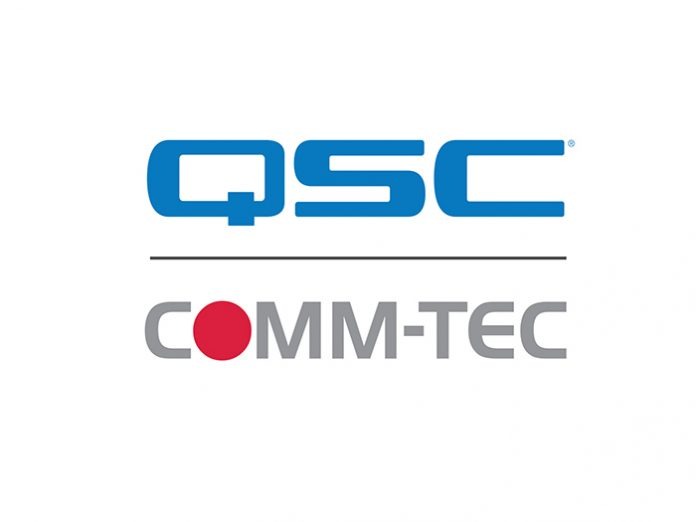 QSC, LLC, today announced that COMM-TEC, one of the largest and most renowned distribution companies for AV media technology in Europe, began distributing QSC Systems portfolio in Austria, on January 1st 2018.
Markus Winkler, Senior Vice President, QSC Systems said, "COMM-TEC is a competent partner with local roots and international relevance capable of serving both national and multinational customer needs. We look forward to enlisting this partnership to provide local distribution and product support to our Austrian customers."
"We are thrilled to offer the Q-SYS Platform as the flagship for the QSC Systems portfolio," said Carsten Steinecker, Managing Director at COMM-TEC. "This market-leading, software-based audio, video and control (AV&C) platform significantly reduces required hardware and helps our customers minimise time spent on designing, commissioning and maintaining an AV&C system. The Q-SYS Platform provides more flexibility and will help future proof every project from a small conference room, restaurant, to a full enterprise."
About QSC
QSC '50 and Forward' celebrates a company founded over five decades ago, now a globally recognised leader in the design, engineering and manufacturing of high-performance audio, video and control (AV&C) products including the Q-SYS™ Platform, power amplifiers, loudspeakers and digital mixers. Uniquely leveraging a broad range of technologies located under one roof, QSC products outperform the sum of their parts by delivering reliable, scalable and flexible solutions for installed, corporate, portable, production and cinema customers worldwide. #qscmoments
For more information please visit www.qsc.com.