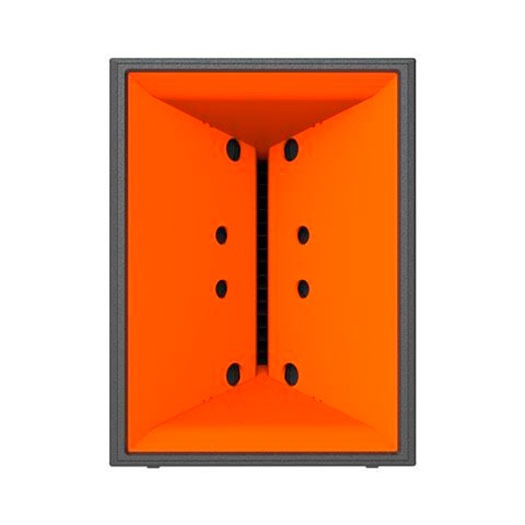 Pure Groove Sound Systems has announced it has joined forces with Danley Sound Labs to produce a new series of professional audio systems, specifically catered to the nightclub and festival markets.
Designed by Tom Danley, known for his patented work on loudspeaker designs in world class facilities globally, the Pure Groove by Danley 'PGD' series was created as an alternative to the industry standard sound systems currently used by large venues and music festivals. The PG-J94 and the PG-96 are the first models in a brand new series exclusively designed and developed by Danley Sound Labs for Pure Groove Sound Systems.
This is an unprecedented partnership in that Danley Sound Labs has never designed a line of products for anyone. The new PGD Series provides an immersive musical experience that is pure, more powerful and more defined than their bulky counterpoints. PGD is based on the ground-breaking Jericho Series, and utilises Danley's patented point source Synergy Horn technology.
The PG-J94 consists of six 12-inch long excursion woofers, eight 6.5 inch mid frequency drivers and four 1.4 inch high frequency drivers. These multiple drivers run through a specially designed combiner to produce a full range sound with a 90° x 40° coverage pattern that is unrivalled for large venues and outdoor events. The smaller PG-96 consists of four twelve-inch excursion woofers, six four-inch mid-range drivers and one x 1.4" high frequency driver that has a 90°x 60° coverage pattern perfect for nightclubs and venues for up to 2000 capacity. The PG-J94 and PG-96 are the first two speakers of the new PGD series. All PGD boxes feature Sentinel Protection. Additional PGD models will be released in the coming months.
"The project with Damian and Pure Groove has been particularly exciting due in large part to their foresight and imagination," said Tom Danley of Danley Sound Labs. "Taking our patented systems designed for the country's largest sports stadiums and fine tuning them for the nuances and complexity of the dance music industry is an exciting new direction." The PGD Series has an integrated fly track, allowing speakers to be easily flown or stacked by a smaller crew in minimal time.
"Over the last two years we have been touring and experimenting with various speaker configurations in different environments. Working closely with the Danley team to develop a line focused on taking the nightclub and festival audio experience to the next level, we are truly honoured to have Danley design PGD exclusively for us," said Damian Murphy, founder of Pure Groove Sound Systems. "Having used hundreds of different sound systems over the last 20 years, I have no doubt that the new PGD line will set a new standard in sound for the entire industry."