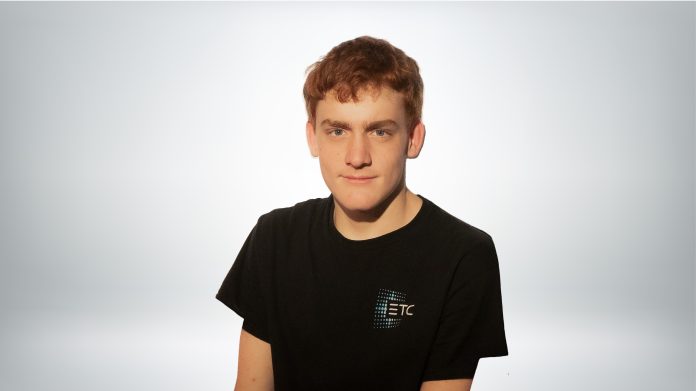 Prosound, a leading provider of professional audio and lighting technology, congratulated Prosound intern Marc Schumacher, a grade 11 learner at Steyn City School. 
Marc has been recognised for his exceptional talent and dedication to technical theatre by being awarded the role of Head of Sound and Lighting in the school's learner Leadership Team for the 2024 academic year. 
Schumacher first approached Prosound in 2020 requesting an opportunity to volunteer at the company to develop his skills in professional audio and lighting technology.
"When Marc first approached us, he was only 14 years old, and I was not sure what to make of this tenacious, confident young man," said Mark Malherbe, Director at Prosound.
"However, Prosound has always been deeply committed to developing young talent and we decided to give him a chance." 
Over the past three years, Schumacher has excelled as an intern under the supervision of Prosound's technical team and has elevated his skills as a technical theatre technician to a level that Malherbe would not have believed possible for a person of his age.
"He has become a part of the Prosound family, and we are thrilled to see his passion, dedication, and commitment recognised by Steyn City School," said Malherbe. 
Theatre Director at Steyn City School, Matthew Lewis, echoed Malherbe's sentiments. "I first came to know Marc while serving as head of lighting technology at Prosound.
"I then had the opportunity to take a more formal role in his education when I took the position of Theatre Manager at Steyn City School in 2022," Lewis said. "I am immensely proud of the young man that Mark is becoming and look forward to working with him as he takes up his leadership position in 2024." 
Schumacher discovered his love for technical theatre in his junior high years and, despite his young age, quickly grasped what it takes to become a leader in the field.
"To excel in technical theatre and live events production, you must be a lifelong learner, develop strong interpersonal and communication skills, and be willing to go beyond the extra mile to ensure a perfect show.
"However, the most important thing is to never give up, and I don't intend to," Schumacher stated.  
Lewis points out that Schumacher has become an invaluable asset to the technical theatre department at the school, not only due to his exceptional skills and talent as a theatre technician but also because of his exemplary leadership abilities and the outstanding example of tenacity and self-directed learning that he provides for his peers.
Schumacher's goal for his term as Head of Sound and Lighting is to establish a student-led technical crew that will be able to handle the most demanding technical requirement of any school production or event with minimal staff involvement – a task that Lewis believes he can achieve. 
"I know that the future of technical theatre in South Africa is in good hands as we pass the baton on to youths such as Marc. I feel privileged to have the opportunity to play a role in Mark's ongoing journey in the field," Lewis concluded. 
Prosound congratulates Marc Schumacher on his achievement and looks forward to witnessing what the future holds for this remarkable young talent in the years to come.