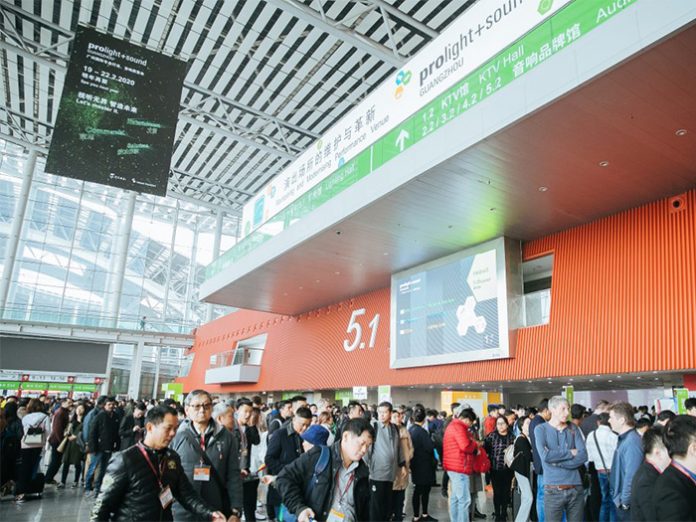 The safe reopening of large-scale entertainment events will be a major challenge facing AV and events professionals going forward. New regulations will influence the way we create live event experiences in the future. In addition to health and safety challenges, technological progress has become more important than ever before.
Digital technologies are bringing entertainment, information, communication and system networking to homes, businesses, performing venues and an endless number of other venues. These topics have therefore becoming more relevant to system integrators, professional buyers and end users.
The PLSG Annual Training Course will be held concurrently with the upcoming Prolight + Sound Guangzhou fair (21 – 24 August 2020). It will shed light on the trends and technologies that are reshaping the entertainment, AV and event industry landscape. The course provides a platform for both international and local industry experts and practitioners to exchange and share their knowledge and skills in the entertainment, live event production and commercial fields.
Through seminars and workshops the course aims to improve the competency and professional literacy of industry practitioners by highlighting future technological applications, development trends, design techniques and solutions in audio, AoIP, media systems and solutions, lighting and event safety.
PLSG encourages discussion and information sharing between high-profile speakers and professionals from different industry segments, from engineers, technicians and manufacturers to distributors, contractors, production companies, rental and installation companies and students.
The course will feature seminars and workshops dealing with three hot industry topics, including: "The future of Professional Audio and Lighting: Networking Technologies", "Event Safety Workshop: Safety Planning & Management for Reopening Live Events" and "Dante Certification Training and System Application".
In order to engage with a wider audience online, the entire PLSG Annual Training Course will be broadcast live across the PLSG WeChat platform.
Viewers need to subscribe to the PLSG WeChat account and join the live streaming programme.
View the full training course programme here.
prolight-sound-guangzhou.hk.messefrankfurt.com