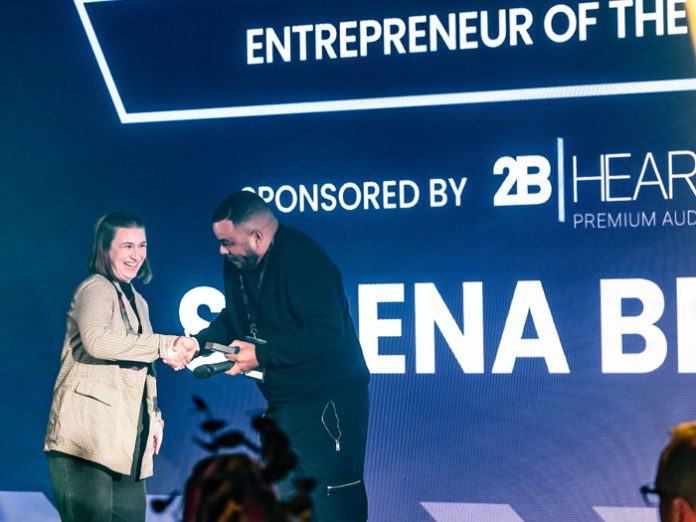 Production Futures' Breakthrough Awards recognise and mark the achievements of young talent within the production industries, with a mission to inspire the next generation. Designed in cooperation with Awards sponsors, the 2023 edition based the 'prize' around 'opportunity and access' in contrast to the customary 'glass trophy recognition'.
More than 200 attendees witnessed 18 winners receive their awards in 20 categories.
Chief Executive Hannah Eakins was thrilled with the response to the updated format: "We loved the new concept because the recipients got so much more than a medal! In some cases, they won paid work opportunities, while others benefitted from mentorships or visits to award sponsor headquarters. Having direct links to these world-leading businesses means so much more in practical terms than simply receiving a trophy.
Eakins continued: "A huge highlight for us is the diversity of the nominees and winners. We reach a fantastically wide pool of talent through our social media marketing and the result is that the Awards event is a real celebration of positive change. It isn't just about winning – it's about creating a free networking event in which newcomers feel part of a supportive, safe and inclusive community."
Keynote Speaker at the Awards, Bob O'Brien, Production Manager at SOS Global commented: "Production Futures is so important for the future of our industry. It is without doubt the perfect platform to share experiences and thereby not only sustain but grow our industry. SOS Event Logistics is proud to be a part of Production Futures and to be in the room, helping to navigate that future."
Mike Oates, Director of LCR and Production Futures Partner, concluded: "The future of this industry lies in the hands of young people, and it's so important that we recognise and champion this. As employers, we need to open our doors to them and provide support through workplace apprenticeships or training. To be able to recognise this with the Production Future Breakthrough awards is invaluable, enabling the nominees and winners an opportunity to show their talents and spend some time with industry professionals in a relaxed informal atmosphere."