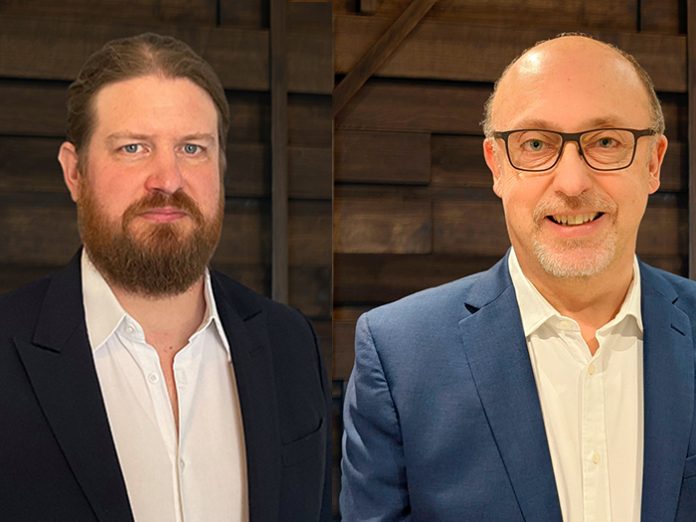 Total solutions integrator Pro Media Audio Video EU (PMAV- EU) welcomes industry heavyweights Andy Rigler and Tom Williams to its growing technical team.
Headquartered in Lititz, Pennsylvania, Pro Media Audio Video has been in operation in the US since 1978 and joined the Clair Global Group of businesses in 2019. It did so with a multidisciplinary approach and an illustrious history in live production and an impressive track record of technology integration into world class performance and sports venues.
As a complete systems integrator and technology partner, Pro Media Audio Video utilises both in-house and expert designers from the fields of audio, AV, network management, IT comms and infrastructure for a wide range of activity in multiple business sectors.
PMAV- EU launched on 1 April under the direction of Eddie Thomas and has now strengthened its position with two additional senior appointments: Andy Rigler and Tom Williams who will both lead on Business Development activities.
On carefully choosing the new recruits, Thomas says: "My vision and part of our business strategy is to place highly qualified and experienced personnel into the correct positions in Europe. I have a strategy in place for the future of the whole PMAV-EU team and will develop a team-based business that is a great place to work for all who join.
"Andy and Tom bring a wealth of knowledge to the business that works well with my own experience. We have previously worked together on numerous projects – whilst Andy was with Bose Professional and whilst Tom was with Harman Professional and later, L-Acoustics. We will now all continue to combine our proficiencies at Pro Media."
Rigler has worked in pro audio to great success over the course of his career and has settled into his next challenge with great enthusiasm: "Eddie and I have had a very easy working relationship and are now able to share this new vision.
"Pro Media Audio Video has an enormous amount of credibility and the whole team have been so humble and welcoming. Our EU network already has an immense global business reach and I'm looking forward to building trust with new customers and cultivating strong relationships."
Williams has managed projects globally including the technology requirements for arenas and stadia such as Bayern Munich's Allianz Arena and the Stade de Vélodrome in Marseille. His skills in application management and engineering support were sought by Thomas and will be utilised to expand on what the European installation market currently offers.
Williams says of his new post: "Together, this team is able to tick a lot of boxes in terms of expertise. We know and trust that we can work together to deliver outstanding results for all involved. PMAV-EU is a business being built on strong working relationships. In the US, Pro Media has an amazing reputation for large scale projects, so this is a very exciting development to be a part of.
"As an integrator, we're able to work with a multitude of brands and create a more advanced tech experience than ever before. From large installation projects to the smaller, unique requests, we'll cover a broad scope of work. The ethos of the organisation is also key, as is the drive to deliver the correct experience; creating the best fan experience is what we really want to achieve."
Thomas concludes: "My philosophy has always been to empower and encourage the development of individual skills. If you look after your people, they will look after your business.
"I'm absolutely thrilled that both Andy and Tom have joined the ranks."
With a solid team in place, PMAV-EU will follow the blueprint of core values that has been established by the US company over the last five decades as technology experts that listen, anticipate and act to offer solutions at competitive prices, even in the most challenging of times.