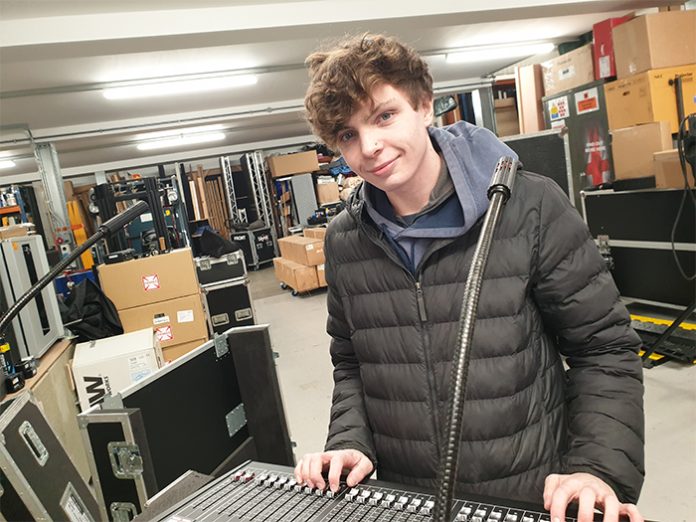 Bradford-based Pro Audio Systems (PAS) has appointed Jack Robson to the post of Trainee Hire Technician. Jack studied Music Technology at Huddersfield New College and joins PAS to help deal with an ever-increasing workload in its busy warehouse. As well as assisting with preparation and maintenance of hire stock, Jack will be trained in a full range of technical and customer-facing tasks, working from a grass-roots role towards taking an active part in every aspect of event delivery.
Joel Sheldon, Hire Manager at Pro Audio Systems welcomes Jack to the team: "Jack was a standout candidate for this role. He has already demonstrated a ready willingness to learn and a strong aptitude for the technical nature of the job. His college study in music technology, allied with practical experience gained from volunteering as a sound engineer for many charity events, gives him a very solid grounding. Jack's appointment reflects the fact that our workload is rapidly increasing after some very challenging times, and we're delighted to have taken on a team member with such great potential."
Jack added: "I grew up around music and have had the good fortune to attend many gigs from a young age. This inspired a very strong interest in the music industry both on the creative and technical side, so this is a fantastic opportunity for me to develop a wide range of skills in the perfect environment. I'm really looking forward to the challenge."
For more than thirty years, Pro Audio Systems has supplied professional audio, lighting and video for sales, hire and installation, offering bespoke system design and comprehensive technical support to a wide variety of clients.