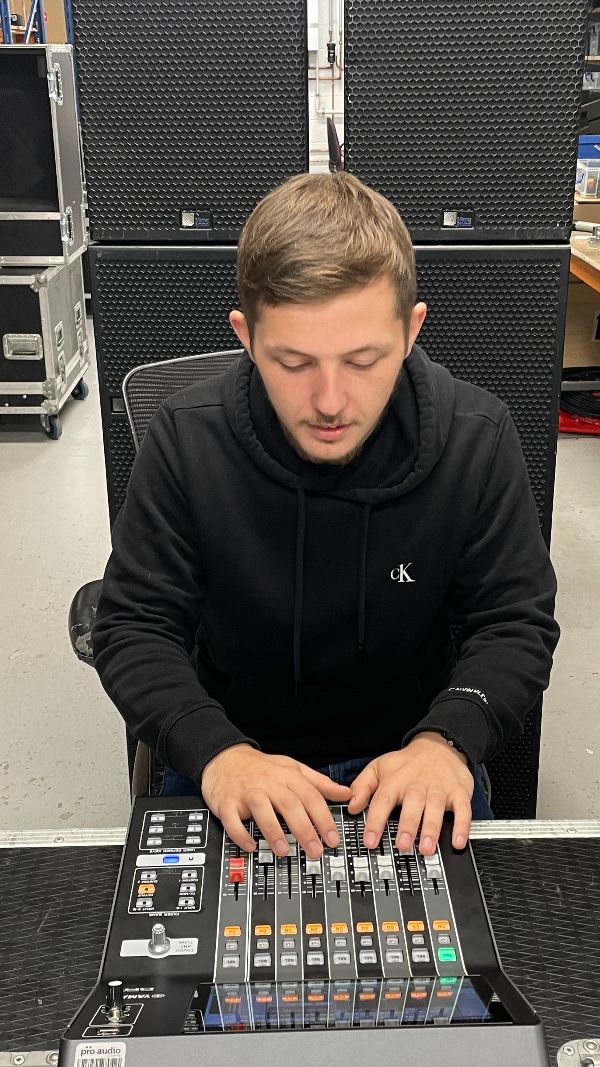 Bradford-based Pro Audio Systems (PAS) has announced the appointment of Dion Turner to the role of Sales Support/Administrator.
Dion brings a strong background in music and events to his role at PAS, having studied audio engineering and music technology.
As well as experience as a front-of-house engineer working for a variety of bands in Yorkshire, Dion has also worked on a number of festivals as a steward, so is no stranger to the world of events.
Joining PAS from a background in CCTV installation, Dion also possesses a level of valuable technical understanding.
  Business Development Director at PAS, Peter Butler, welcomed Dion: "Although Dion's role is defined as Sales Admin, at PAS we encourage our team members to help out across the business wherever they are called upon.
"Dion's audio and technical background, wider experience, and willingness to pitch in suits this approach, and we're pleased to have recruited someone with a genuine passion for event technology.
"Dion brings valuable experience combined with a positive attitude, further strengthening our excellent team."
  Dion Turner added: "PAS is the perfect environment for someone like me. My audio engineering education and experience have enabled me to hit the ground running but I'm already expanding my understanding of the business and enjoying the chance to take on new challenges every day.
"Outside PAS, I'm continuing with my freelance engineering work, something that the company actively encourages – so all things considered, I couldn't really ask for a better career opportunity."