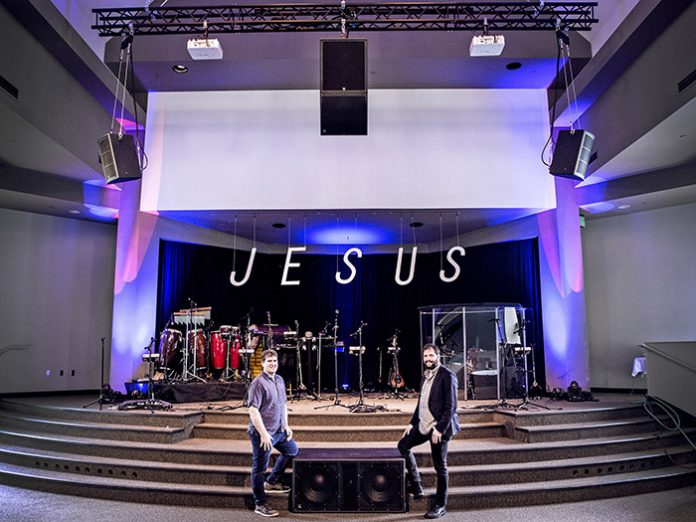 Island Church, Washington upgraded the sanctuary's sound reinforcement system in April 2018 and selected loudspeakers drawn from the WorxAudio catalogue of PreSonus Audio Electronics.
Essential Audio Group, a full-service AV design / build and production services firm with offices in Nashville, TN and Seattle, WA, was contracted to design and deploy the new sound system at Island Church. The Essential Audio Group team ultimately installed a combination of PreSonus WorxAudio X-Series and Wave-Series loudspeakers.
John Wilson, President and CEO of Essential Audio Group explained: "Island Church has a beautiful, contemporary facility, it was crucial that the new sound system be able to provide consistent and even coverage across the entire width of the space, these requirements are precisely what led us to the PreSonus WorxAudio loudspeakers.
The new sound system encompasses a centre cluster plus two additional loudspeakers to cover the extreme sides of the space. Centred over the front edge of the stage, the Essential Audio Group team flew a loudspeaker cluster consisting of a WorxAudio XQ10i-P self-powered extreme high SPL extended bass loudspeaker along with a WorxAudio X2i-P self-powered all-in-one compact line array.
The WorxAudio X2i-P is attached to the bottom of WorxAudio XQ10i-P, thus creating an extended frequency output point source. Low-frequency support is handled by a WorxAudio TL218SSi-P self-powered extreme high SPL extended bass subwoofer, which resides on the floor—centred in front of the stage.
To cover the far left and right sides of the sanctuary, there is two WorxAudio W-12A high-efficiency point source loudspeaker enclosures, the entire setup is driven by a Dante audio networking system.
John added: "This system was chosen specifically for the 160-degree horizontal coverage pattern and its exceptional speech intelligibility."
We added the XQ10i-P to extend the low-frequency response and enhance the music reinforcement capabilities of the system. The phase coherence and frequency stability of this loudspeaker system make it possible to achieve a considerable gain before feedback advantage over a more conventional system, this is particularly important for the pastors who use headset mics."
John rates the PreSonus Commercial Audio Division highly: "PreSonus Commercial Division service and support has been phenomenal. The entire team at PreSonus' Commercial Division is one of the most supportive I've encountered across the industry. Tony Flammia, Director of the Commercial Audio Division, was employed to tune and voice the system."
The project has been a huge success, John said: "We've been very pleased with the response we've had regarding the new system, the congregation and the worship team has found renewed excitement working with a system that complements and supports their offering."