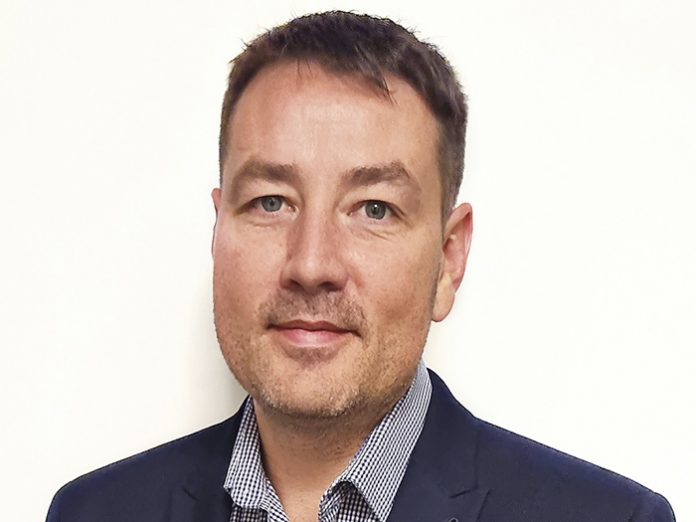 PPDS has announced the appointment of Ian Ainsworth as its new UK sales manager.
Part of PPDS' continued investment and commitment to customers in bringing the industry's top talent to the business, Ian joins the company from leading AV distributor – and PPDS partner – Exertis UK, where he spent almost 15 years holding a number of senior commercial and business development management positions
Hailed by his former colleagues and customers as a 'driven' and 'motivated leader', Ian takes up his new role as UK sales manager already equipped with extensive knowledge of the PPDS brand and its range of Philips professional TVs, digital signage (including LED) and interactive display products and solutions, having played a key role in the company's growth during his time at Exertis.
Based in the north of England and reporting to UK Sales Director, Martin Ware, Ian is primarily overseeing the company's growing interactive UK sales, as well as channel management, further growing PPDS' presence in the UK market.
Commenting on his new role, Ian, said: "I am enormously excited to be joining PPDS, a company I already have extensive experience of working with first-hand, during which time it has made significant waves in the industry and has become a brand synonymous with bringing high quality, highly innovative and advanced products and solutions to support almost every major vertical."
He continued: "Since I started this new role, the whole PPDS team – both in the UK and across EMEA, many of whom I have worked with for many years already, have made me feel incredibly welcome. I've already been in touch with many of our partners and I look forward to continuing this to highlight even more of the benefits provided by our latest range of solutions – as well as our dedicated new partner programmes – to develop business across the range of verticals, notably for me this year, retail, hospitality, education and corporate."
Martin Ware, UK Sales Director at PPDS, added: "At PPDS, we recognise the value and importance of our teams. Bringing industry leading products and solutions to market, we need the best people on board to communicate that message and to make the process from consultation to installation a fast, seamless and stress-free one.
"Ian was already a well-known and highly respected sales professional at PPDS, having played an important role in building brand awareness and generating new business for the company during his career. Ian's well-established and close working relationships with both colleagues and customers have allowed him to settle in quickly and to hit the ground running, with a number of significant projects already underway. We're delighted to have someone of his calibre with an equally impressive skillset on board."