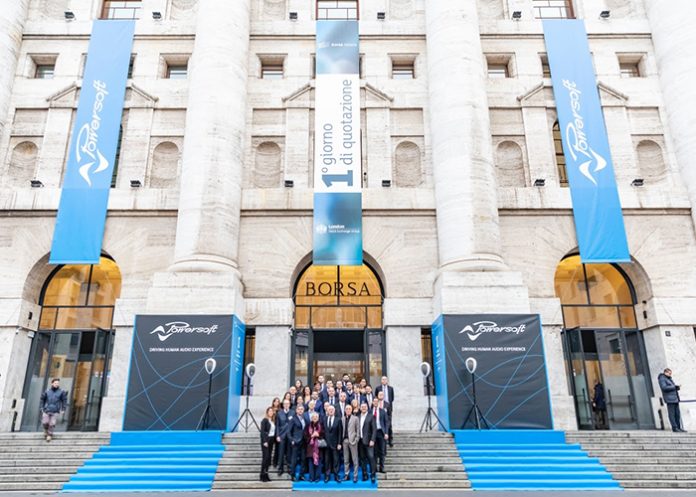 Powersoft S.p.A., a global leading manufacturer of energy efficient, high-power compact amplifiers, is set to commence the public trading of its shares on the AIM Italia (Alternative Investment Market), organised and managed by Borsa Italiana.
This bold decision has been made to facilitate further progress on Powersoft's already exponential growth, which has occurred consistently since its inception in 1995. The move will also allow Powersoft to not only continue but intensify its already impressive R&D activities.
Powersoft's CEO Luca Lastrucci commented: "We have enjoyed great success in the last few years, which has been evidenced by the significant advances we have made over the last two decades, both technologically and territorially. In order to take the next step forward, we have decided to open ourselves up to a wider world. This will, in turn, give us more capital to maintain our strong focus on R&D, which has been a key growth driver for this company since the beginning."
A pioneer in switched-mode technology, Powersoft has made Class-D a reliable and effective reality, improving its performances to a level unheard of before and making it widely accepted as industry standard. The company has also introduced other major patented technologies that increased the efficiency of its amplifiers, such as Pulse Width Modulation (PWM), Power Factor Correction (PFC), Differential Pressure Control (DPC) and Smart Rails Management (SRM) to name a few.
All these technologies, aimed at improving efficiency, and consequently reducing power consumption while expanding capabilities, are part of Powersoft's Green Audio Power design philosophy. With this kind of approach, Powersoft contributes to environmental sustainability thanks to smaller, lighter and more efficient amplifiers.
Latrucci added: "As well as continuing to break new ground with our world class amplifiers, the listing will also allow Powersoft to keep its place as a global leader in the provision of OEM solutions for some of the industry's leading loudspeaker manufacturers. We are very excited about the new opportunities this move is opening up for both Powersoft and our customers, and we look forward to maintaining the high standards that we have become known for over 23 years."
The two sets of Powersoft shares – ordinary shares and Warrants – both begin trading on 17th of December 2018, following their settlement on 14th December.