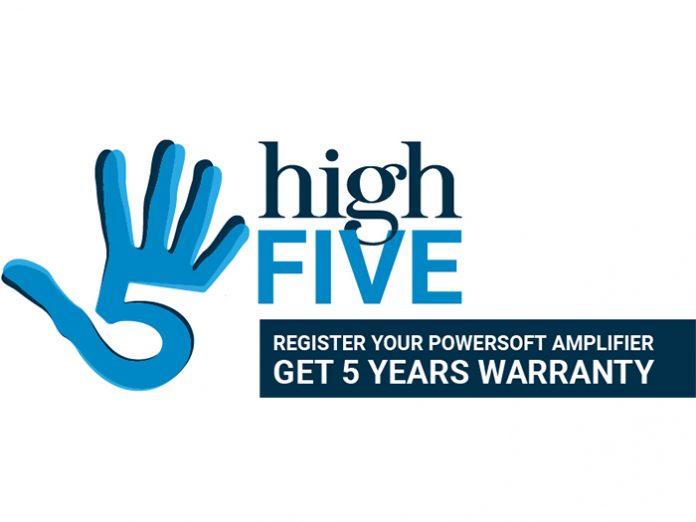 Italian audio manufacturer Powersoft has announced a further 12-month warranty on their renowned rack amplifiers for all customers who register their product for free to MyPowersoft, Powersoft's online portal. This free extension brings the total warranty length, including the four years standard warranty, to five years.
As of the Monday 22nd of February 2021, all customers buying Powersoft amplifiers on or after this date will need to register their product on MyPowersoft within 30 days of purchase to benefit from the extended extra year warranty.
All customers who have previously purchased a rack amplifier prior to this date, that is still covered by the standard four years warranty, can extend their warranty by a year by registering their product into MyPowersoft by the 23rd of April 2021.
Iacopo Vannucchi, Powersoft's customer care and service centre manager, commented, "In the last year, we've all seen and experienced unprecedented struggle within our industry. This is our way of offering a helping hand during these trying times."
MyPowersoft is Powersoft's online portal, in which users create profiles which enable them to take full advantage of their products and the exclusive benefits that come with the account.
By registering a product to MyPowersoft, users can check their product's history and current warranty status. Users also benefit from direct technical and commercial support from the team, as they can request and track their product repairs. Other benefits include access to the Power-Sharing and Comparison tools, examples of Powersoft designs, and webinar session access with Powersoft's audio experts.
"We want to provide our customers peace of mind that we have their products covered for years from the first day of purchase, and we're going to continue to do so long term," Vannucchi said. "This extra year brings our product warranty for our rack amplifiers to half a decade, free of charge. This warranty is a testament to the reliability of our amplifiers and the trust we place in them."
www.powersoft.com/en/support/warranty/