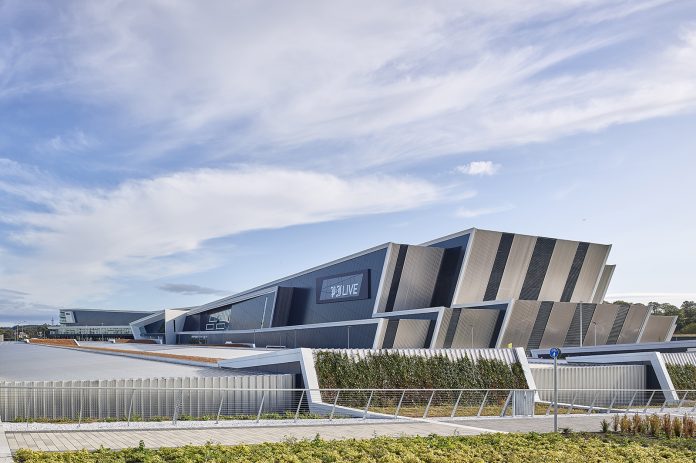 Innovative and highly-adaptable AV design and integration helps vast entertainment complex bounce back to life following COVID-19 closure just six months after opening.
The Aberdeen Exhibition and Conference Centre (AECC) was one of Scotland's most beloved venues since its opening in 1985. As well as being home to large exhibition and conference complexes, its arena played host to a multitude of artists throughout its history including Oasis, Kylie Minogue, AC/DC, and Rihanna.
However, after three decades, it was in desperate need of a refurbishment. This, combined with Aberdeen City Council's desire to showcase the city's cultural resurgence, prompted the creation of a whole new events complex – The Events Complex Aberdeen (TECA) – which boasts two on-site hotels including a four-star Hilton Hotel, 150-seater restaurant, and the vast entertainment complex – P&J Live. 
Read the full feature in issue 33.6 of MONDO-DR here.