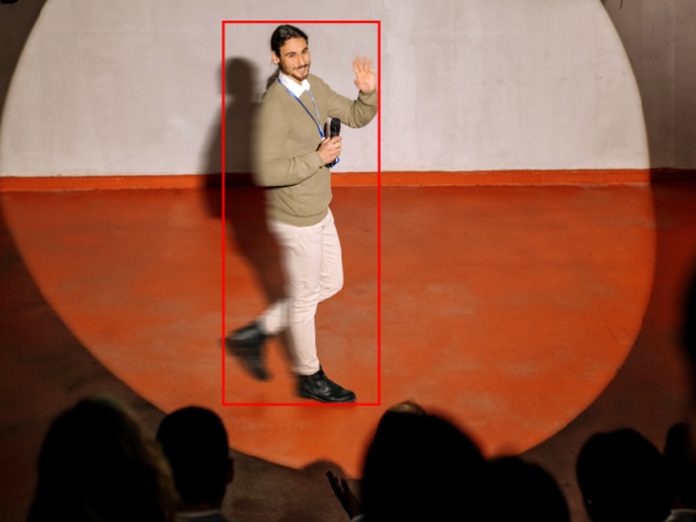 Panasonic's built-in, AI-based, auto-tracking software enables AW-UE40, AW-UE50, and AW-UE80 PTZ cameras to maintain framing in a variety of situations. Tracking is made simple, accurate, and free.
Ideal for, but not limited to, filming a single person, this new firmware upgrade enables cameras to not just capture footage, but to actively participate in creating it.
This software allows users to deliver incredibly stable filming, with no connection to external equipment required. The smart in-camera, pre-set tracking function results in fast responses to movement of the subject, preventing shots from being missed.
Auto tracking is simple to install and can be controlled through the free Panasonic EasyIP software. The free software enables users to capture all required content without the need for multiple operators to control the cameras.
Panasonic also offers its AW-SF100 and AW-SF200 advanced auto tracking software for filming multiple people, with facial recognition functionality and human body detection available. The software includes wide-angle and voice detection capabilities, enabling speakers to be detected if out of frame.
Panasonic's advanced auto tracking software features intuitive GUI settings and IP-based software for remote operation. available in two versions; standalone for use on a single PC, and a web application version that enables control from a tablet, smartphone, or desktop PC.
This technology has the potential to revolutionise the way content is created in be a range of spaces and situations; for example, tracking a speaker in an auditorium can be achieved with a far smoother result.