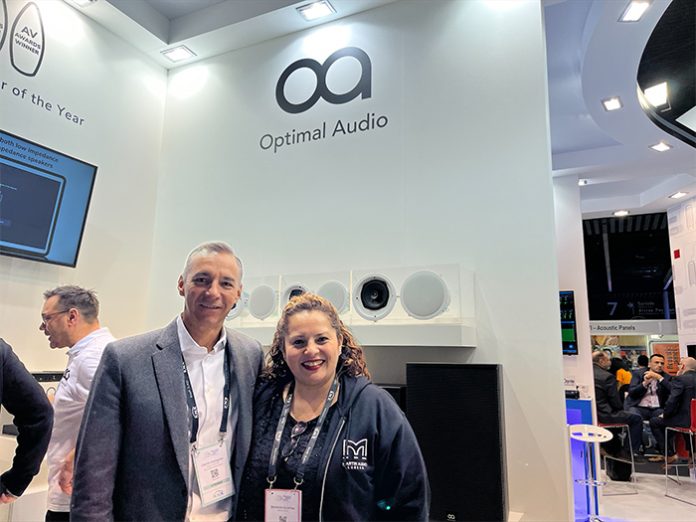 Optimal Audio has appointed AVCOM as its exclusive distributor in Columbia.
Optimal Audio, part of the Focusrite Group, manufactures a one-stop solution of controllers, amplifiers and loudspeakers for small to medium sized commercial installations, with a focus on supporting multi-zoned venues. Its streamlined product-offering works seamlessly to deliver simple-to-install, high quality sound systems that can be easily operated by anyone, not just engineers.
Based in Bogotá, AVCOM is a leading distributor of products and solutions for the audiovisual sector, and represents a number of leading global brands in the region. Its vastly experienced team of engineers supports AVCOM's ability to advise, install, supervise and provide technical support to its wide and strongly-established customer base.
The partnership was negotiated earlier this year at the ISE Show in Barcelona where AVCOM CEO Camilo Aranguren recognised the huge potential of Optimal Audio's simplified and intuitive approach to commercial audio:
"We took a strong interest in the development of Optimal Audio, and could see from the outset that the eco-system it has created can offer our customers a high quality solution that removes many of the traditional pitfalls of commercial audio. It's a fresh approach that keeps things simple for both installers and end-users and adds another strong dimension to our portfolio."
AVCOM is already in the process of training its techs and engineers on the Optimal Audio eco-system. This will be masterminded by technical support from Proactive LATAM, who represent the brand in Latin America and the Caribbean, under the supervision of founder and CEO, Berenice Gutiérrez.
Optimal Audio Managing Director, Dom Harter looks forward to a bright future for the brand in Columbia: "We're happy to have partnered with AVCOM, whose knowledge of the audio market in the territory is second to none. As a new brand, we're confident that the support of such a highly respected and well-established partner will provide us with the perfect opportunity for growth in the region."