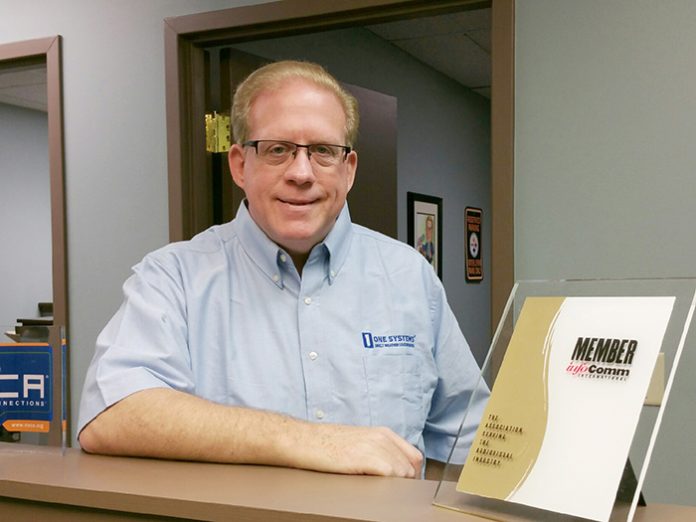 One Systems President Douglas "Doug" Wayne MacCallum passed away on September 11 at his home in Brentwood, TN, following a year-long battle against a rare form of leukaemia.
A veteran of the professional audio industry, Doug began his career in 1978 as sales manager of Cambridge Marketing Group, a manufacturers' rep firm, followed by a 14-year run of sales management and executive positions with Electro-Voice and its parent company, the Mark IV Audio Group (the former parent company of EV, Altec Lansing, University Sound, Cetec Vega, Klark Teknik, DDA and Midas).
He ended his Mark IV Audio tenure as vice president from 1994-96, and from there he went on to join Harman-owned AKG as vice president and general manager of U.S. operations for a decade when the microphone and headphone manufacturer was based in Nashville.
In 2007, Doug co-founded One Systems, Inc., a premium manufacturer of high intelligibility, high-output, Direct Weather loudspeakers designed for permanent installation in sports and entertainment venues. One Systems is also the USA distribution partner for P.Audio's line of sound reinforcement systems. He served as president of the company until his death.
Doug was born in Pittsburgh, PA in 1956, graduating from Baldwin High School in 1974. Soon after he headed to Otterbein University in Westerville, OH, where he earned a Bachelor of Arts degree in Business Administration. While there he continued to explore his love of music as a member of the Otterbein Concert Choir and singing group Opus Zero, and he sang in choirs throughout his life, including travelling abroad for performances.
Doug is survived by his loving wife Jeanette LaBar MacCallum , stepchildren Christina and Jacob Jezioro, brother Bob MacCallum, sister Heather MacCallum Kilpatrick, sister Laurie MacCallum Petty, sister Tracy MacCallum Lydon, and many nephews, nieces, and great-nephews and nieces.
He will be remembered by many not only for his excellent singing voice, but for his keen business acumen, friendly demeanor, optimistic outlook, and sense of humor.