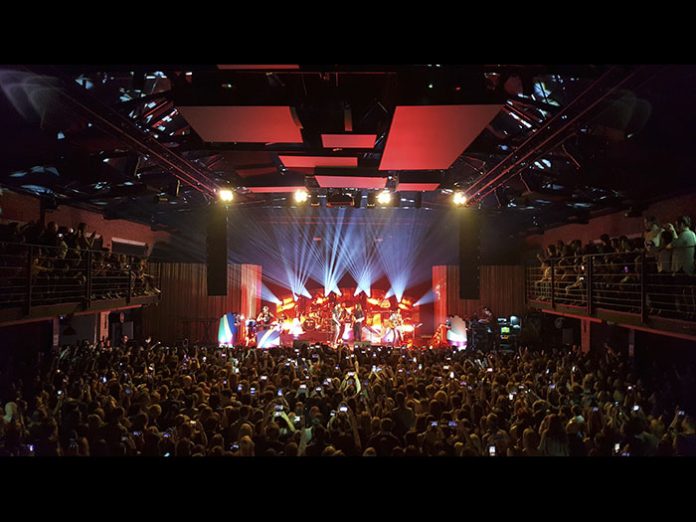 NEXO's GEO S12 line array has been chosen for one of Poland's newest and classiest live music venues. Stary Maneż has been transformed from a historic military riding academy into Gdansk's foremost club stage for national and international artists. The colourful history of Stary Maneż goes back to the famous Polish hussars: it is located in the Garrison district, which has served as an army, police and security services base for first the Germans, then the Free City and then the Poles.
As the district is redeveloped, Stary Maneż has become its showpiece: the most modern concert venue in the Tri-City area (Gdansk, Sopot and Gdynia) with adjacent restaurant and craft brewery, which accommodates 1500 music fans for a wide variety of music and cultural events.
Lauda Audio, the Tri-City pro-audio importer and installation specialist, has designed and supplied a powerful NEXO GEO S12 line array system. Lauda's senior audio installation engineer Maciej Olejniczak first applied extensive acoustic treatment to reduce the reverberation in the all-concrete manege or riding school. GEO S12 cabinets were hung in left/right arrays of 9 modules per side, supplemented by 3x NEXO RS18 sub-bass units either side, running in cardioid mode. Additional GEO S12 modules are used for front fill.
A wide balcony level runs almost the full length and width of the venue, necessitating PS10 cabinets to provide under-balcony fill, and a pair of PS10s for rear balcony fill. To complete an all-NEXO story, there are PS15s for on-stage monitoring. All power and processing for main PA and monitors is provided by 7x NEXO NXAMP4x4s. The Lauda team used an extra wire in the array rigging, tightening the curve so that there was full coverage of the front rows without the highest boxes firing into the back wall of the club.
"The visiting sound engineers love the system," reported Maciej, "there is a lot of headroom in the subs, more than enough even in cardio mode. With the whole system running off a Dante network, we have the flexibility of multiple positions for the mixing console. Our next step will be to fly the subs in a triple end-fire array."
For more information please visit www.lauda-audio.pl<https://www.lauda-audio.pl.