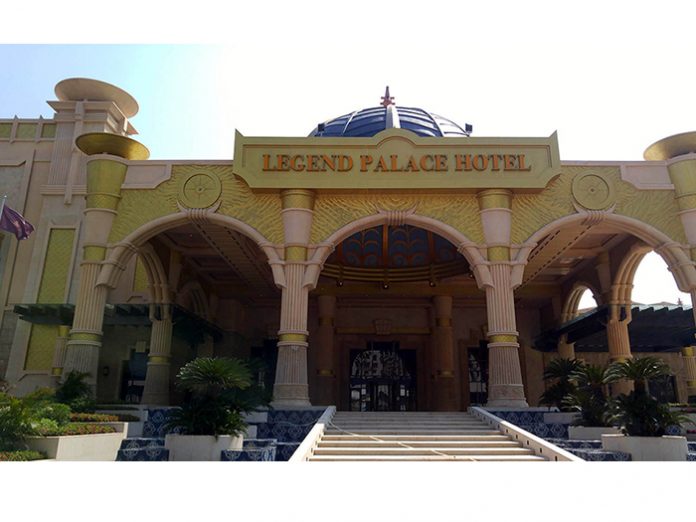 The Legend Palace Hotel is a new five-star hotel in China's autonomous Macau, among the world's wealthiest and most densely populated cities. The Legend Palace features over two hundred posh rooms, six diverse restaurants, a conference centre, health & spa facilities, myriad recreational activities (including, of course, gambling!) and breathtaking views of Macau's famous Pearl River. The sound system that supports the Legend Palace is worthy of so much luxury and relies, heart and soul, on 76 Ashly amplifiers with 504 separate channels powering 700 ceiling loudspeakers.
DC Systems Digital Communications Limited designed the sophisticated system to the exacting standards of the hotel. Although there are several zones (notably the conference centre) where DC Systems provided microphones and user-controlled auxiliary inputs, the system is largely a high-fidelity music playback system that sets the right atmosphere for the Legend Palace.
"Meeting the high standards of the Legend Palace and yet keeping the project on a reasonable budget was a value-engineering challenge for us," explained TC Chiu, project manager with DC Systems. "Perfect fidelity was very important; the hotel did not want anything that would sound cheap. Because so many amplifier channels would be required, we also needed something that would be absolutely reliable. Ashly was a natural choice. Ashly's products sound great and work reliably right out of the box."
In total, the 100V distributed ceiling speaker zones feature 46 Ashly ne8250.10 eight-channel network amplifiers, 22 ne8250.10 four-channel 250W network amplifiers. Low impedance loudspeakers are powered by four ne8250 amplifiers, and four nX1.54 four-channel 1,500W multi-mode amplifiers. The amplifiers power 644 four-inch ceiling loudspeakers, four six-inch ceiling loudspeakers, and 62 eight-inch ceiling loudspeakers.
"The Ashly-based system at Legend Palace Hotel is everything the client had hoped for," Chiu said. "It is stable and reliable, 24/7 services and the sound quality is excellent."