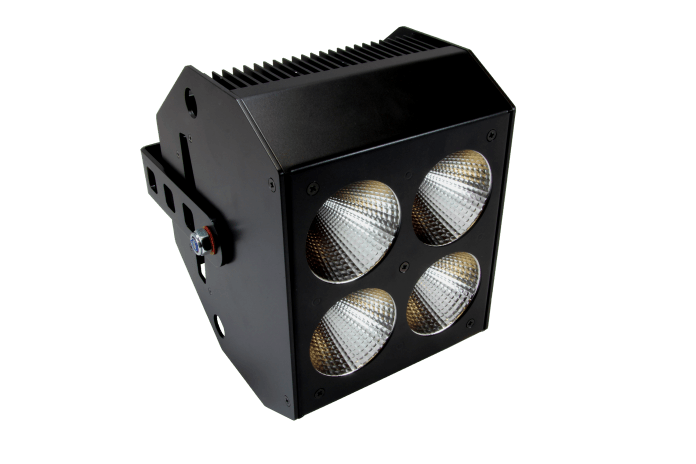 Orchestral Manoeuvres in the Light
Built in the 1920s, the domed and eye-catching Majella church in East Amsterdam is a large and imposing building. Its design was inspired by the Byzantine churches in Palestine visited by its architect, Jan Stuyt. From the very beginning of the church's life, its sheer size presented the parish with expensive maintenance issues. Having struggled for long periods of time against a background of declining attendance and a consequent lack of funds, the last mass was held in 1992 and the church was bought by the city's restoration institution, Stadsherstel. Having first found a use hosting the Institute for Women's History, in 2012 it became home to the Netherlands Philharmonic Orchestra and Dutch Chamber Orchestra (NedPho/NKO)). NedPho/NKO had for some time been seeking a new rehearsal space and with Stadherstel's expertise, the heart of the church was altered to create an ideal facility. The space is also used for small-scale concerts, lectures and receptions whereas the NedPho Dome, as it is commonly known, is highly regarded as an important cultural hub.
To further enhance and improve the Dome, its management team recently addressed issues of sustainability at the venue and took the decision to replace its auditorium lighting with a system that required less maintenance and could significantly reduce energy consumption. They also wished to improve the levels and quality of the lighting, for the benefit of the musicians and visitors alike. NedPho approached Hans Graafmans of Ampco Flashlight Sales, specialists in lighting sales and installation and invited him to submit detailed proposals for a solution. As the company's distributor in the Netherlands, Hans reserved a central role in the process for GDS. GDS provided a Dialux study of the venue and following site demonstrations followed by visits to other GDS installations, such as the Vereeniging Concert Hall in Nijmegen, NedPho gave the go ahead for GDS ArcSystem to be installed.
The existing provision comprised sixty four PAR64 lamps of 500 watts each and these were replaced by the retro-fitting of 57 ArcSystem Pro 4 Cell Square fixtures. The 4 Cell fixtures were selected in white powder-coated finish to better blend in with their surroundings. Each having an output of 7641 lumens, the fixtures achieved a lux level of 900, comfortably exceeding the 800 required by the brief and easily met the coverage requirements. The new system is operated wirelessly using GDS's ArcMesh protocol from wall panels with presets but can also be controlled by the in-house lighting console. It can be dimmed or turned off in sections to suit any given layout in the venue. Power consumption at NedPho was reduced from 32kW to a mere 4.75kW and the virtually maintenance-free system guaranteed perfect dimming and vastly improved quality of light.
Hans Graafmans, Senior Account and Project Manager at Ampco reflects on the outcomes at NedPho: "This installation is the latest in a series of ArcSystem solutions we have carried out in The Netherlands, including both The Hanzehof Theatre in Zutphen and The Vereeniging in Nijmegen. The benefits of GDS ArcSystem at NedPho are many. It is the ideal combination of performance and durability, look and feel as well as brightness. The 3kW colour temperature plays a hugely important role in creating a natural 'warmth' for the musicians and audience as both groups were very quick to express their admiration for how the space has been transformed with some of the orchestra even remarking that reading musical scores was now much easier. Our engineers dismantled and removed the old system in half a day and the new system was mounted, connected and programmed the very next day. The new system also offers an advantage to those working in the internal offices whose windows look out onto the venue. In the past, when there were no events or rehearsals taking place, the lights in the auditorium remained off because of high running costs. The consequent unpleasant black void can now be replaced by a low level scene that creates a pleasant atmosphere throughout."
Matt Lloyd, Managing Director of GDS puts the cost savings into context: "It might be said that the factors Hans describes would more than justify NedPho's investment in ArcSystem. The aesthetic benefits that ArcSystem brings to any setting provide an enhanced experience for all and in this case, performers, visitors and the staff at NedPho have vigorously voiced their approval. This however, tells only part of the story. Sustainability sits at the heart of developing a better environment and the application of GDS technologies allows our end users to drastically reduce their carbon footprint, with no aesthetic compromise, whilst simultaneously saving significant sums of money. This particular installation will have paid for itself within four years and save an estimated €80,000 over a ten year period, sweet music indeed to the ears of the management at NedPho!"