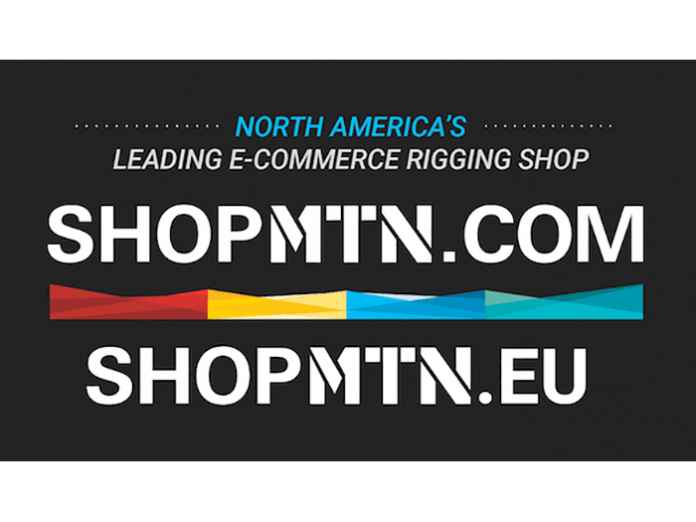 Mountain Productions, the North American leader in staging and event production, continues to expand with the launch of their e-commerce website, MTN Shop, in Europe. With the increase in demand for entertainment and industrial rigging equipment, the MTN Shop e-commerce platform is making it easier than ever before for our international friends to get the gear they need.
The MTN Shop e-commerce platform is now offering a dedicated site solely for the European market, ShopMTN.eu. To ensure the best possible customer service, the EU MTN Shop will be supported on the ground from Mountain Productions' new office in Dublin, Ireland. Together, ShopMTN.eu and ShopMTN.com provide service across 30 countries spanning the globe.
The MTN Shop has become the leading source for hundreds of organisations and crews looking for both entertainment and industrial products that are reliable and readily available on the platform. Its success is largely contributed to offering products that Mountain Productions has put to the test on their own job sites.
"Our goal is to provide our customers with the best possible online shopping experience, wherever they may be, and we are excited to expand our business to the European market," said Ron Rose, Director of International Development. "We pride ourselves on bringing you the highest quality products and the most respected brands."
Mountain Productions' e-commerce division is continually curating great products and helpful content for international partners and customers across a broad range of industries. The MTN Shop currently offers more than 6,500 premium products, expanding regularly with the needs of their clients.
"Mountain has been dedicated to advancing safety and technology across our industry through traditional distribution channels for over three decades. With the creation of MTN Shop, we give professionals and hobbyists access to the gear they need across a spectrum of extreme industries, where specialised products and rigging is needed to get the job done safety." said Ricky Rose, CEO of Mountain Productions.