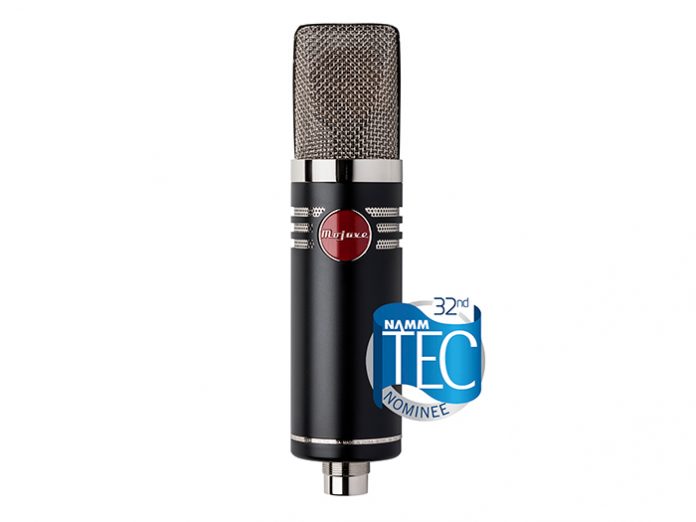 Mojave Audio, has announced that its MA-1000 Large-diaphragm Multi-Pattern Tube Condenser Microphone has been nominated for the 32nd Annual NAMM Technical Excellence & Creativity (TEC) Awards in the category of Outstanding Technical Achievement. Presented by The NAMM Foundation, The NAMM TEC Awards are bestowed annually in celebration of the pro audio community by recognising the individuals, companies and technical innovations behind today's sound recordings, live performances, films, television, video games and other media.
The MA-1000 Large-diaphragm Multi-Pattern Tube Condenser Microphone, the first model in the company's new Signature Series line of products. Designed by Technical Grammy award winning microphone designer David Royer, features an original new old-stock 5840 tube, a 251-style capsule, and a custom-designed transformer built by Coast Magnetics. Among its notable attributes, the MA-1000 includes a remotely controlled, continuously variable polar pattern selector that is located on the microphone's power supply, a switchable 15dB pad that facilitates high SPL recordings with no microphone distortion or preamplifier overload, plus LF roll-off capability that is useful when miking electric guitars where less low-end buildup is desired.
Dusty Wakeman, President of Mojave Audio, commented on the company's recent TEC Award nomination, "All of us at Mojave Audio are honoured to have our MA-1000 nominated for a TEC Award. As a versatile, high-end microphone designed specifically to address the most challenging studio recording applications, the MA-1000 is a tremendous choice for both vocal and voiceover projects in addition to its capabilities as an instrument mic. This TEC Award nomination means a lot to us. It reinforces our belief that this microphone will help re-define the way audio recordings are made for years to come. We are most appreciative of this recognition".
The nomination announcement follows a two-month call for entries of standout technical and creative products and projects that have made a significant impact on modern sound and music. A panel of respected industry voters from pro audio publications as well as members of professional music, technical and creative organisations, along with select NAMM members carefully evaluated each entry before selecting the MA-1000 for the nomination.