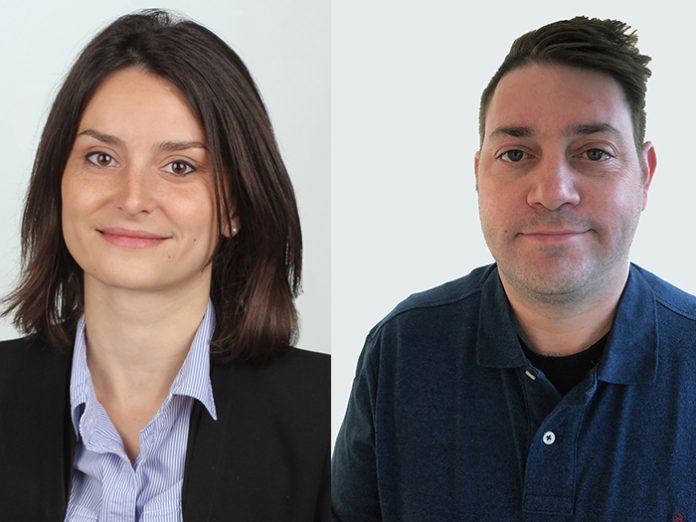 Designing the next generation of media server solutions, Modulo Pi is pleased to announce two new appointments to support the company's expansion on an international level.
Phil Blue joins as International Business Developer. Phil is a highly skilled technical sales manager with extensive experience in the Pro audiovisual and media servers' fields. Prior to joining Modulo Pi, Blue ran VER's European media servers' department. He also shows strong commercial experience having managed distribution networks and sales operations at Avolites and Green Hippo. His background as a freelance lighting and video designer will also be a valuable asset to support Modulo Pi's existing and new clients in their projects.
Based in the United Kingdom, Phil will work in close collaboration with the French headquarters to further expand business internationally. His role will encompass sales and training operations to offer international clients and partners the best experience with Modulo Pi's media servers.
Phil Blue commented: "Modulo Pi offers the perfect product range for both installation and live mapping projects. This is an exciting opportunity to help grow a great brand with great people behind the scenes".
Amandine Teyssier has also joined Modulo Pi as the new Marketing & Communications Manager. With 10-years experience in the Pro audiovisual industry and previous position of Communications Manager at Analogue Way, Amandine will be in charge of taking Modulo Pi's marketing strategy to the next level. She will define and implement the activities to raise awareness and educate customers and partners on the benefits of Modulo Pi's state-of-the-art media server solutions. Amandine is based in the company's French headquarters near Paris. "I'm very excited to join Modulo Pi, a team of passionate professionals committed to offering the most comprehensive and innovative media server solutions. I look forward to supporting them in spreading their vision and grow awareness about their outstanding systems" commented Amandine.
Phil Blue and Amandine Teyssier will report to Yannick Kohn, Founder and CEO of Modulo Pi. "We're proud to be a leader on our home market, and to see the ever-growing interest for the Modulo Player and Modulo Kinetic systems on an international level," said Yannick. "I'm delighted to welcome Phil Blue and Amandine Teyssier whose experience and passion will be key to extend Modulo Pi's footprint while enriching further the overall experience with our systems."