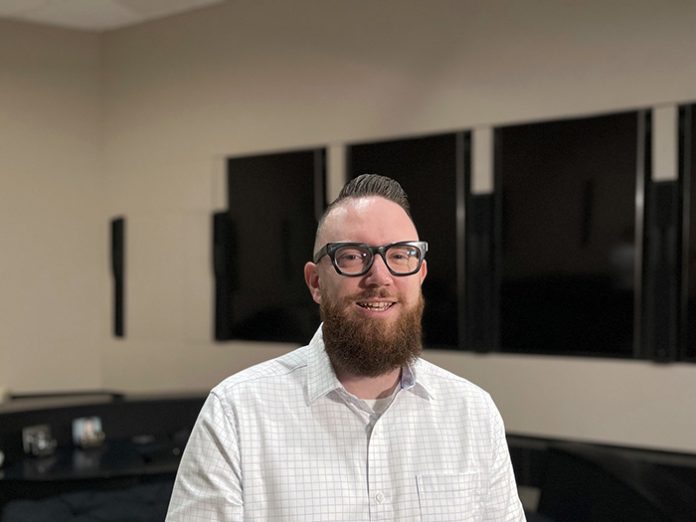 L-Acoustics Creations, dedicated to bringing professional sound systems and immersive sound spaces to residential, marine, and architectural environments, has appointed Mike Sumner to the position of Business Manager, based in L-Acoustics Americas headquarters in Westlake Village, California.
In this newly created role, Mike spearheads the growth of the L-Acoustics Creations brand throughout the United States and Canada, reporting to L-Acoustics Creations Global Business Manager Nick Fichte, based in London, United Kingdom. Mike's remit includes exploring new business opportunities, developing sales targets and strategies, gathering and sharing market intelligence, building and supporting the brand's Certified Integrator network, and collaborating with the manufacturer's application and communications teams, among other duties.
Mike brings over a decade of experience in residential audio to L-Acoustics Creations. He spent nearly eight years with Harman International's Luxury Audio/Lifestyle Division working as US Team Lead and Senior Global Field Support Engineer. He also served as Senior Audio Consultant and Luxury/Pro Audio Coordinator for the Lifestyle Division's New York City operations. Prior to that, he held managerial positions with both Bose and Adorama, plus operated a personal technology consultancy, Electro Consulting. Mike holds an Electrical Engineering degree from DeVry University in North Brunswick, New Jersey.
"Since inception, L-Acoustics Creations has made great strides in connecting with integrators in the UK and Europe," shares Nick Fichte. "Mike will play a key role in bringing the power of professional audio to integrator partners in the North American markets. His passion for the high-end, luxury home audio market, combined with an understanding of how L-Acoustics Creations sound systems and immersive sound spaces offer something truly different, sets the stage for growing our reputation and client base."
"L-Acoustics Creations is perfectly positioned for expansion, and I'm very excited to be joining the company," Mike enthused. "If you take the vision our founder, Christian Heil, has for the Creations division and combine that with the long-running heritage and success of L-Acoustics in the pro audio market, it's quite apparent that this company offers an experience unlike anything else in the home market.
"I look forward to showcasing our products in person—both at upcoming trade shows and in our California showroom—because experiencing these systems, as well as our immersive sound spaces, Island and Ocean, quickly proves that L-Acoustics Creations is much more than just another loudspeaker brand. Rather, it's the start of a massive paradigm shift on bringing the uncompromising sonic experience of live concerts, theater, films, and more into the home."