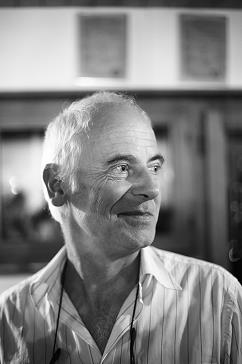 The last day of March 2016 marks the end of the 25th year of operation for Merging Technologies. Claude Cellier founded the company in 1990 after his departure from Nagra and immediately embarked on a journey involving many groundbreaking innovations. If Pyramix is the best known, the more recent introduction of Ravenna/AES67 Networked Audio Interfaces, Horus and Hapi, is no less significant. In fact, these converters very quickly established themselves as the pinnacle of audio excellence as witnessed by the vast majority of Grammy nominations for classical recording using either or both converters. Networking has introduced many benefits and has revolutionised the facilities using this technology and with the industry approval of AES67, the options dramatically expand. Merging recognized the importance of allowing the maximum number of devices to connect to its converters and developed ASIO and CoreAudio drivers specific to those products.
Coincident with ISE 2016, Merging is delighted to announce that it will release a new CoreAudio driver that is available for the whole AES67 community. This driver, dubbed Ravenna/AES67 Virtual Audio Device, is fully compliant with RAVENNA and automatically compatible with Dante now it is joining the AES67 community, allowing an easy way for Mac users to connect to the majority of available Networked Audio Devices. The really big news is that this will be a Free Of Charge download from the Merging website. The Virtual Audio Device will support full operation of up to 64 channels in and out at 44.1/48kHz.
The existing CoreAudio driver for the Merging products continues to accommodate higher sampling rates up to DXD/384 kHz and DSD256 to support Horus and Hapi range of converters. A third CoreAudio driver is available for the company's new consumer DAC product, the Merging NADAC.
The introduction of Pyramix 10 with 3D panning has created significant interest for everyone involved in immersive sound projects. An initiative to introduce new Horus and Hapi users to Pyramix was announced at IBC 2015 and it has been decided to continue this promotion until the end of March 2016. Anyone purchasing a new Horus or Hapi will get a free copy of Pyramix Essentials and the SafeNet dongle. In the event of the customer opting for a higher value pack, the cost of the Essentials pack is deducted but a new dongle will need to be purchased, if the user does not already have one.
Summarising the company's position, President, Claude Cellier remarked; "Remaining ahead of the game has always been a strong motivation for Merging, but never easy to achieve. However, we do believe that the introduction of Horus in 2012 introduced something remarkably different for our users. Making it easier for people to embark on the networking adventure is something we wanted to do at the appropriate time and now seems to be perfect. With a strong MNA Alliance presence at ISE and with so many manufacturers now supporting AES67, we think it will be of great interest."