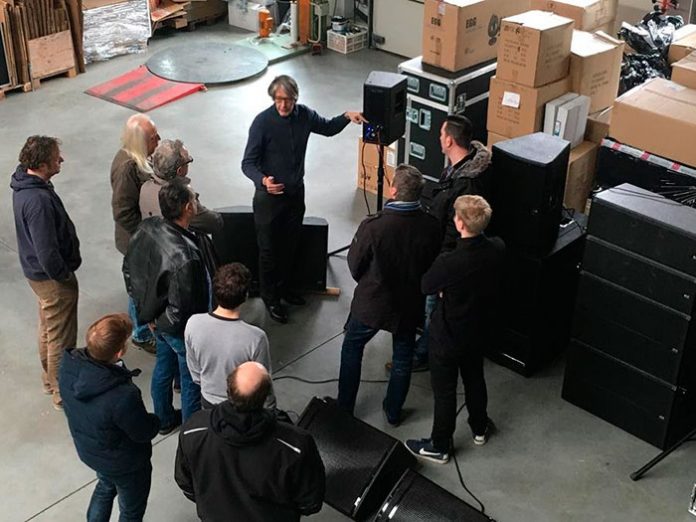 Waldlaubersheim based Mega Audio has partnered with VUE Audiotechnik for distribution of its loudspeaker products. The partnership will provide VUE with Mega Audio's well-established sales network and excellent support structure, and in turn Mega Audio will have access to VUE Audiotechnik's ever-expanding, high-quality loudspeaker products and VUE Europa's close proximity will provide unmatched factory support, service and training.
The partnership was a logical next step for Mega Audio explained Burkhard Elsner, Mega Audio CEO: "This unique partnership is ideal for both of us; we have unprecedented access to VUE's European demo inventory as well the added bonus of manufacturers presence in demos and training. Mega Audio has a deep understanding of the German marketplace and will bring in new opportunities that take advantage of VUE's innovative designs and quality."
The timing couldn't be better with PL&S Frankfurt around the corner, with VUE Audiotechnik launching some very significant products at the show. Leading the way will be a new al-Class CST Line Array System, and a new very high output self-powered h-Class subwoofer, expected to create some serious waves. Mega Sound will be at hand bringing customers to the VUE Booth 3.1 J40, just a few aisles over from their own booth 3.1.F61
Mega Audio was established 26 years ago to act as a high-end pro audio distribution channel for the German market. Today, the company has a team of 21 people, who cover the full spectrum of sales, marketing, warehousing and service departments. Mega Audio operates through five local representatives, covering all regions of Germany.