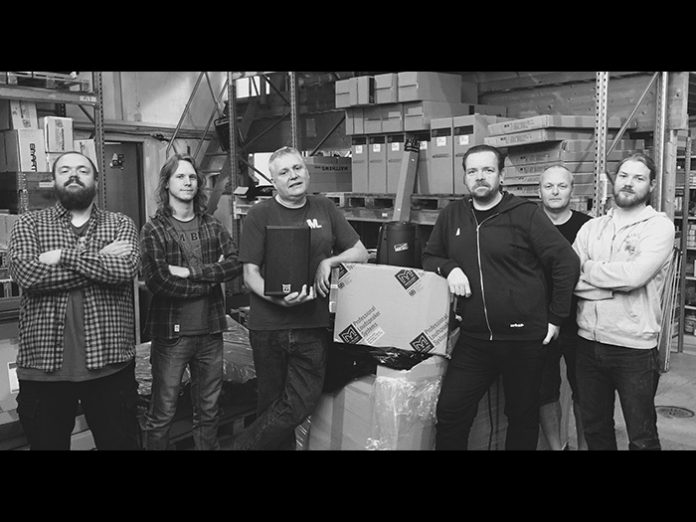 Martin Audio has changed its distribution arrangements in the Nordic countries, appointing Norwegian-based Elektrik Solutions as their exclusive representative, which took effect from 1 September.
In so doing, they have reunited with Øystein Wierli, an experienced sound engineer and system tech, who for many years worked closely with the British manufacturer while at his previous company, EM Nordic.
Martin Audio had sought a company with a smaller portfolio to give the brand more focus, and at the same time increase market penetration in all their core sectors. Based in Drammen, and set up in 2010 as a full event technology and staging operation, Elektrik Solutions were considered the perfect option. "Martin Audio products fill the entire spectrum within sound reproduction," commented Øystein. "It is one of the leading pro audio brands, recognised throughout the world for its technical superiority, reliability and design."
Øystein, who joined the company in June this year, will be responsible for the brand, supported by Lorry Kristiansen. "Martin Audio is a perfect match within the Elektrik Solutions AS portfolio," he said. And with new offices set to open shortly in Sweden and Denmark, complementing an existing partner in Finland, they are already taking steps to expand their outreach. "The plan is to have a well-integrated pro-audio department covering all types of touring and install within the Nordic territories," he continued.
Øystein confirmed that products such as MLA Mini, CDD, celling speakers and the mid-scale touring products will be the focus of their initial marketing thrust. "The new CDD line in particular will make an impact on installers with its superior sound coverage, and we will be targeting hotels, shopping centres and meeting rooms within the integration sector."
Four of Elektrik's team have already attended Martin Audio head office for training and induction, and the distributors themselves will follow this up with three dedicated open days in Drammen where they will conduct demos and workshops for consultants and installers. They will also undertake roadshows to demo systems to rental companies.
Martin Audio Sales Director, Simon Bull, confirmed that the appointment will benefit both companies. "Elektrik has a solid dealer base and demonstrate a fresh, positive and enthusiastic approach that is sure to drive success. Their team hosts a good mix of expertise both from the touring and SI markets. We are delighted that they have hit the ground running, with a number of successful sales and MLA series demonstrations slated for later in the month."