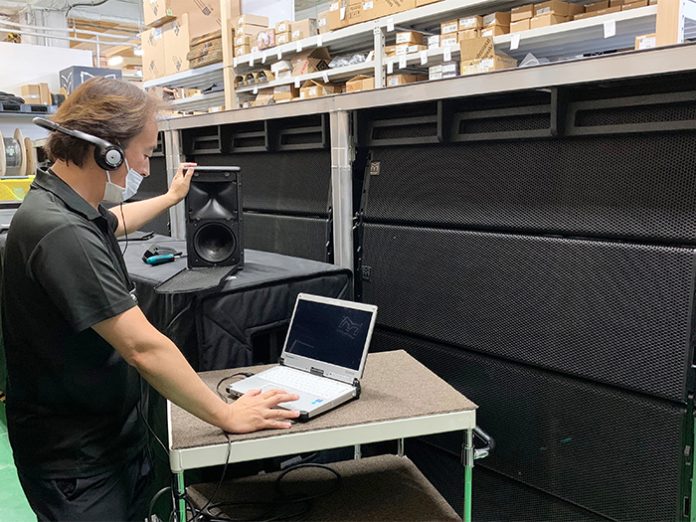 Building on Martin Audio UK's series of weekly webinars aimed at helping technicians stay up to date with the latest technology during the COVID-19 pandemic, Martin Audio Japan has taken inspiration from the concept and has started to host its own series. The localised programme is hosted on Facebook and started in early April with Low Frequency System Design which has had over 3,700 views.
"We are doing whatever we can in this situation to assist customers," said Martin Audio Japan's Sam Yamashita. "We are aiming to provide them not only with insights into Martin Audio's product portfolio, but also a variety of other subjects that may help them in forthcoming projects, once the crisis has ended."
Encouraged by its early success, the programme continued with a variety of topics including 'Display2 optimisation software', 'Martin Audio Wavefront Precision optimised line arrays' and 'point source speakers vs line arrays'. The webinars are recorded and hosted on Martin Audio Japan's YouTube channel as well.
The schedule continues at pace with other upcoming topics to include, 'how many speakers do we need for this room' and 'solutions for main array and out hangs'.
"In view of the global damage inflicted by COVID-19, we considered how we could best support our customers," concludes Yusuke Karato, CEO of Martin Audio Japan. "We are delighted to see that everyone who has participated in our sessions so far remain positive, with great ambitions. We, at Martin Audio Japan, will do everything possible to maintain continuous customer support."