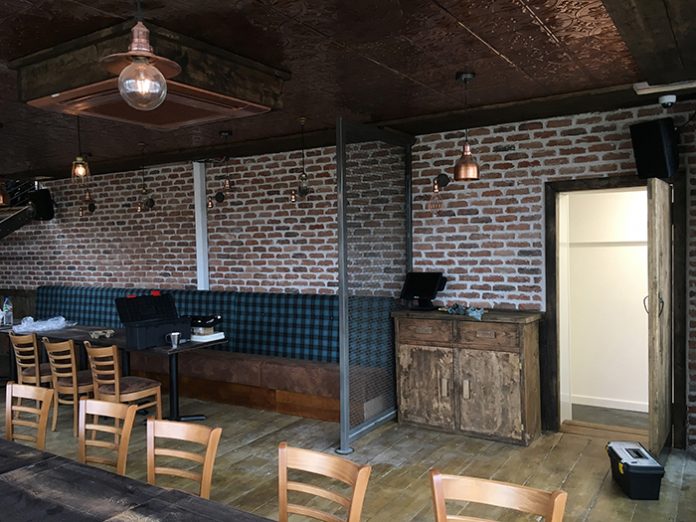 Named after the famous warrior queen who hailed from the town, the new resplendent Boadicea Bar & Restaurant overlooks Colchester's River Colne. Among the large rustic bar area, with its exposed brickwork and large heated outdoor terrace, is a Martin Audio CDD sound system installed by Old Barn Audio (OBA).
Set just off the University campus, and catering for a wide demographic over a long duty cycle, aside from promoting its cuisine Boadicea expects to host a variety of events including regular DJ nights and live acoustic music.
The venue is owned by the father and son team of Lester and Josh Broome. Unconvinced by the original quotation they had been given for the audio-visual fit-out they trawled the internet and discovered Martin Audio partner Old Barn Audio.
Director, Neil Kavanagh was soon on site undertaking a survey. "By installing CDD it became obvious we could deliver a lot more for far less money than their other quotation," he said. Going further, he added, "With the new installation range we can give customers the Martin Audio pedigree, who couldn't otherwise have afforded it. CDD is the only brand we are specifying currently, as it is an extremely versatile product at a good price".
That versatility shines through at Boadicea — from low-level BGM through to high-octane dance music pumped out from the CDJ's, with OBA providing stereo access feeds to enable musicians or DJs to plug their mixer into the system.
The focal point of the venue is the main bar and 40 cover restaurant, and the mezzanine above, which also acts as a stage for live performance. Kavanagh has designed the space into four separate zones, providing summed mono feeds to each. The main bar itself is serviced by four CDD10 (10″) speakers on yokes, ceiling mounted in each corner and arrayed inwards, while two CSX118 subs, either side of the stairs, reproduce the low frequencies. On the mezzanine itself is a pair of ceiling-mounted CDD8 (8″) facing in the opposite direction to the CDD10's to provide optimum coverage.
Situated under the elevated mezzanine is the restaurant where two further CDD8's keep the atmosphere alive.
One of the features of the riverside venue is the outdoor patio, and with the introduction of the Martin Audio CDD Weatherised range OBA have been able to maintain continuity by specifying two CDD5-WR.
Finally, music in the rest rooms is radiated through the four Martin Audio C115 surface-mount speakers.
The entire sound system is powered by four twin-channel Crown amplifiers, controlled through BSS Soundweb with local remote touch panel access at the bar. Meanwhile, an HDMI-HD based splitter relays video and data signals to two 50" flat screens, one at each side of the dance floor area to complete the technology package.