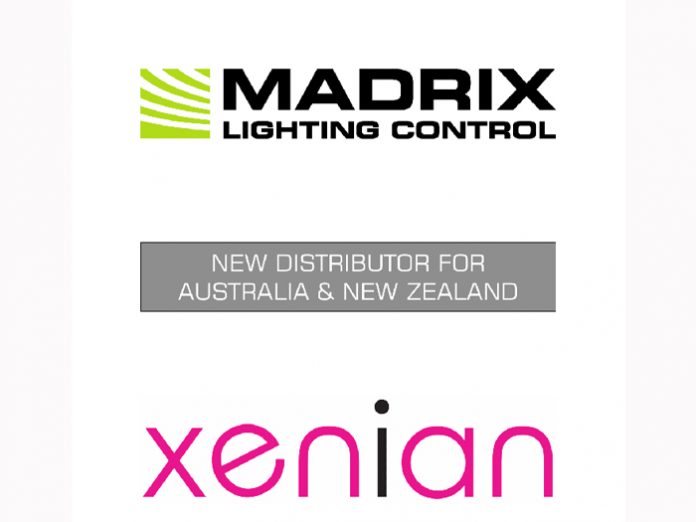 inoage GmbH has announced that Xenian has become the exclusive distributor for MADRIX LED lighting control products in Australia and New Zealand.
Xenian works alongside the region's leading lighting designers, architects, interior designers, electrical engineers, and facilities managers. For over ten years now, Xenian products have been supplied on more than 2,000 diverse and exciting projects throughout Australia, New Zealand, South-East Asia, the Pacific Islands, and the Middle East. As a team, Xenian provides technical support and sales services in the supply of high-end, front-of-house architectural lighting. The sectors that they cover include hospitality, corporate tenancy, retail, infrastructure, and public-space lighting.
"We are delighted to have Xenian as our exclusive partner for the distribution of MADRIX products in this region. Xenian not only has the complete MADRIX product family available from stock, but will support customers perfectly with expert Taylor Chadwick. Taylor is a very experienced MADRIX user and is able to provide technical assistance to MADRIX projects from small to large scale. We believe that our experience in LED lighting control and continuous releases of innovative products together with Xenian's strength and reputation will open the doors to a strong relationship and the right market share. We look forward to the opportunities this partnership will bring, and to Xenian's support in strengthening the brand in Australia and New Zealand," said MADRIX Sales Manager Christian Hertel.
"We are excited to begin our partnership with MADRIX as exclusive distributor for Australia and New Zealand. I believe that this new partnership provides a fantastic opportunity to further highlight the unmatched power and versatility of the MADRIX control platform to our local lighting market," concluded Taylor Chadwick of Xenian.