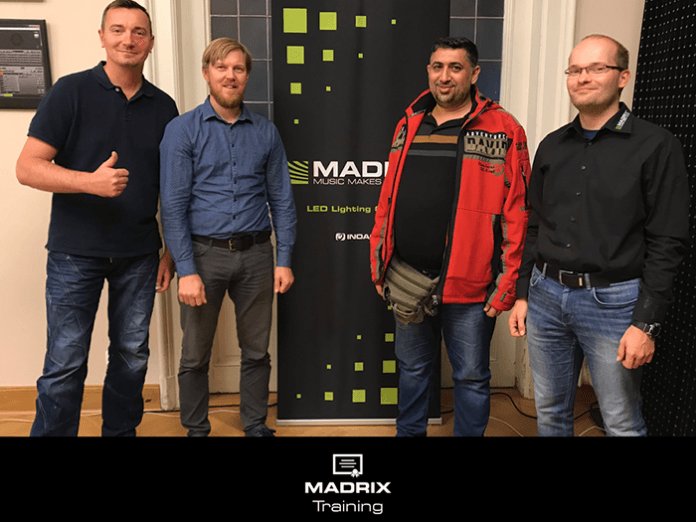 The successful MADRIX ® Training sessions will continue in 2018 and offer even more possibilities to get the most out of the popular LED lighting control tool. In addition to the basic software crash course for beginners, two new courses have been added. Among those is the often requested seminar to create advanced effects. The trainings take place at the MADRIX ® headquarters in Dresden, Germany.
"We are happy to offer more courses than ever, both in English and German", added Thilo Gürtler –Technical Support and Trainer. "We met a lot of interesting people already and can't wait to get to know the next generation of operators."
The following dates are available for courses in the first half of 2018 in English:
Course 1 Course 2 Course 3
Q1
30.01.2018 31.01.2018 01.02.2018
Q2
29.05.2018 30.05.2018 31.05.2018
For more information, visit www.madrix.com or www.madrix.com/support/training or feel free to enquire via info@madrix.com.