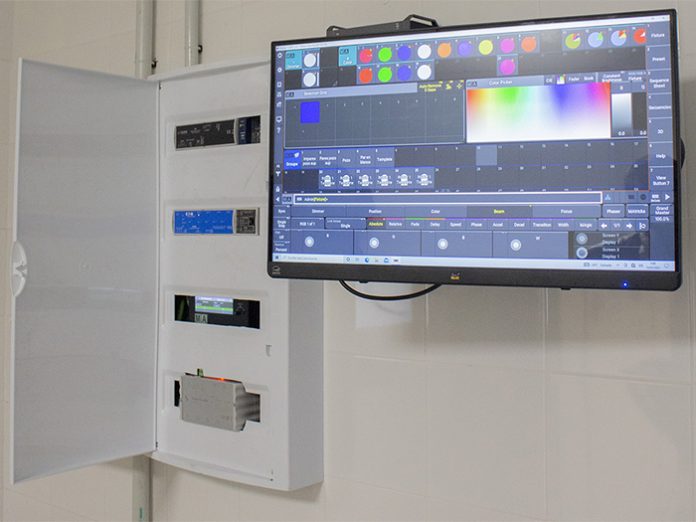 Madrid's iconic Gran Vía metro station was completed last year, with an MA Lighting grandMA3 onPC installed as its lighting control system.
The solution, integrated by Stonex, includes grandMA3 onPC software and 2Port Node for lighting control in the main hall and the RGB LED luminaires of the exterior pavilion.
The stability of the MA software make complex programming easily manageable for Metro staff. In addition, the 'agenda' function makes it possible to establish a lighting design for a specific date and programme repeated settings for special occasions such as Christmas or the Community of Madrid festivities.
The system is integrated into a dedicated PC for grandMA3 software, with a multi-touchscreen.
When it comes to controlling the 661 lights placed on the platforms and corridors of one of the most crowded stations in the world, saving space is key.
The iLight system of three SCMD4 modules and one SCMD2 module offers simple lighting controls that can also connect to other elements, such as multi-sensors or emergency lights.
The versatility of the grandMA3 solution makes it easy to control a large volume of LEDs from equipment that can be adapted to any installation, saving space and costs. Its interface makes dimming and switching on luminaires and relays very user-friendly.
Thanks to this integration of state-of-the-art lighting control systems carried out by Stonex, the renovated Gran Vía Metro station offers a unique experience to passengers and becomes a living metro station, which adapts its environment to each occasion through light design.