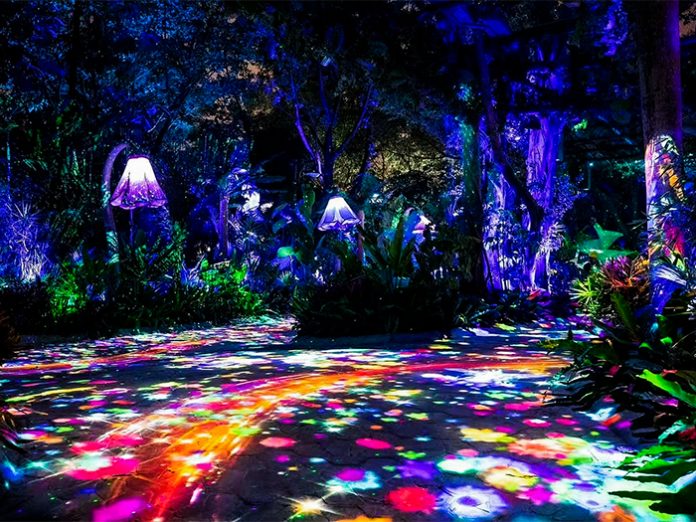 Guangzhou-Shenzhen-Hong Kong Express Rail Link (XRL) and Hong Kong-Zhuhai-Macao Bridge were officially opened to traffic in 2018. Since then they have become the transportation hub in The Pearl River Delta Metropolitan Region, which helped create a new pattern of economic development. Two of the themed amusement parks – Guangzhou Chimelong and Zhuhai Chimelong – benefited from the opening and operation of both the high-speed rail and bridge, which have contributed to the momentum of growth within the hospitality industry in China.
To further seize the country's great opportunity to establish a leisure bay area in the Pearl River Delta Metropolitan Region, both Guangzhou and Zhuhai Chimelong have upgraded the amusement parks by introducing different remarkable projects. These upgrades aim to make better use of touristic resources, as well as contribute to accelerated technological innovation within the region.
In the beginning of 2020, Guangzhou Chimelong announced the introduction of evening sessions with 47 experience points, in which 11 points are interactive scenes and incorporate some of the world's most interactive technology for evening tours. These include, but are not limited to: somatosensory interaction, gravity sensor, colour interaction, sound interaction, wind pressure sensor, laser interaction, etc. With the support of the world's top visual creation team, the evening sessions have created two main routes called 'Starry Fairy Tale' and 'Forest of Phantom Light', which are also divided into nine different experience avenues. Among them, Laser Music Valley is the world's largest laser interactive scene.
To ensure customers can experience the most magical moment during the night, Guangzhou Chimelong used approximately 5,000 pieces of sound and light equipment, nearly 2,000 sq metres of simulation scenes, all connected by more than 100km of cables. Both Chimelong sites chose Luminex as the core backbone system in supporting those spectacular effects.
"We have never been disappointed with Luminex GigaCore switches even though this was the first time for us to install such a gigantic system connection within the park. Also, we have a close relationship and support from Guangzhou Hongfung Light&Electronics Co., which is the Luminex's distributor in China. The project was challenging but we trusted Luminex because its products are so reliable, robust, and easy to use," explained Mr. Deng, General Manager of the project contractor, Nathan World (Beijing) Culture Development Co. Limited.
The entire fixed installation system integrates all equipment within the same network segment, which includes thousands of lighting fixtures, more than 80 video projectors, a central control with its media and audio servers, interactive devices, power sequencers, etc. It was challenging to avoid signal conflicts between the multitude of different devices as well as to ensure a high network transmission speed without affecting the system backup stability. All this complexity depends on the system performance of the network switches, and it must require the most reliable product system and the support team.
Luminex's visualisation software, Araneo can keep track of the network connection status for the entire system. Seamless as the connection status LED indication on the GigaCore switches, Luminex GigaCore switches are also equipped with RLinkX, which is a redundancy protocol that offers a hassle-free and seamless recovery system in case of a link failure. For example, when the main link has a problem, the redundant link will then take over within milliseconds without affecting system performance. Besides, Luminex's renowned lighting control product LumiNode together with LumiNet Monitor can monitor the online connection status of RDM fixtures in real-time, modify the universe and protocol instantaneously, as well as visualise the universe data when running the ArtNet fixtures and verify if the fixtures are in normal program and position.
Luminex offers real-time status monitoring of all network ports from all devices, bringing a new experience to all users. Meanwhile, thanks to the powerful Araneo visualisation tool, the central control equipment vendors can add a visual interface in their own software interface to trigger and configure all devices. Luminex's advanced functionality has set an excellent visualisation benchmark for other suppliers to follow and refer to, which led to many users discussing how to implement and apply network visualisation on their own devices once they experienced Luminex's software.
Mr. Deng concluded: "We are very happy with the Luminex solutions both in reliability and stability, as well as the powerful visualisation functionality. During the commissioning stage and after the project is completed, we can modify the setting by just logging into the GigaCore switches and node webpages. Especially when we discover a problem, it can be easily identified through Araneo and check if the network problem is related to bandwidth usage. Also, Luminex is compatible with many protocols, so there is no need to worry about interoperability issues."