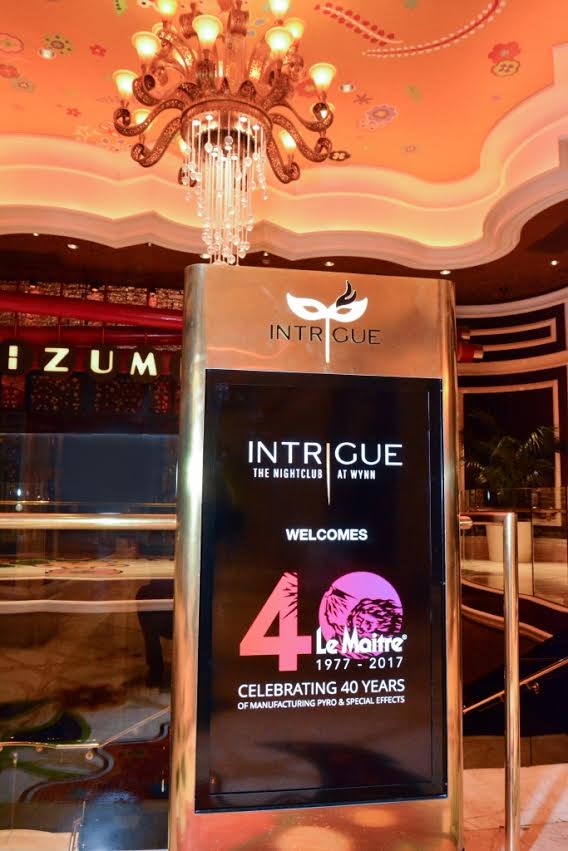 This year Le Maitre is celebrating its 40th anniversary. Since 1977, the company has been manufacturing pyrotechnics, smoke, haze and flame machines and special effects. Le Maitre now has over 1,500 state-of-the-art products in its extensive product range.
To mark the anniversary, Le Maitre held a party at Intrigue at Wynn, Las Vegas to thank their customers, dealers and industry friends for all their support.
Le Maitre Joint Managing Director Karen Cornacchia says, "We're very proud to be celebrating 40 years in business and it's important for us to acknowledge and thank those who have helped and supported us along the way. We held a party in London's Mayfair for our UK and European distributors, but it was very important for us to also celebrate with our industry friends in the US."
Le Maitre now has a head office in Mitcham in the UK, where all their smoke, haze and flame machines are manufactured. Pyrotechnics are manufactured in Peterborough in the UK, and now also in Missouri, USA, and there is an established office in Las Vegas to service the American markets along with a warehouse facility in Belgium to support tours in Europe.
As Cornacchia states, "Since setting up Le Maitre USA, LLC, business in the United States has gone from strength to strength, and with Le Maitre now manufacturing pyrotechnics in our new dedicated facility in Missouri we expect that to continue. We have many exciting developments ahead, but we wanted to take stock and celebrate our achievements and this important milestone with our many American customers, colleagues and friends."
www.lemaitreusa.com / www.lemaitreltd.com