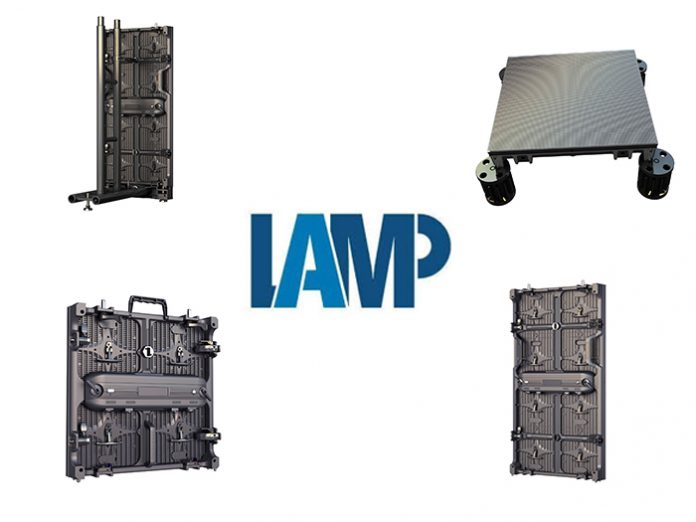 Lamp announces its entry into the LED rental market with a range of new products.
Frank Tian, the General Manager of Lamp commented: "For a long time we've focused on the fixed installation and sports market, we've won the trust of our customers and enjoyed a quick growth. Meanwhile, we are having more and more requests for LED rental screens, from both existing clients and new. With the right team available in the company now, we believe it's time for us to enter this market."
Since the launch of Comet Series in Prolight+Sound 2018 in Frankfurt, Lamp has been receiving orders from old and new clients from different continents.
As the first rental product line of Lamp, the Comet was designed and engineered by an R&D team that was 5+ years remarkable experience from leading suppliers of rental products in the industry.
Frank Zhang, the Director of Rental in Lamp Tech, enthused: "We're really lucky to have those guys on board. After thousands of panels already sold and used by clients with no complaint, we're confident that this product delivers a great reliability."
The Comet Series offers a wide range of pixel pitches for both outdoor and indoor use, starting from 2.6mm indoor to 5.95mm outdoor, covering all the mainstream demands. The panel is 7kg for 500 x 500mm, and 12kg for 500 x 1000mm, the auto-locks are designed to enable one-man installation. It also offers corner option for indoor 500 x 500mm panels, floor option for outdoor 500 x 500mm panels.
A dedicated team of 20 people is assigned for the development and sales of rental products, expected to further expand in the near future. After presenting in Frankfurt this April, the Comet was again on Infocomm USA in June 2018. Later it will be seen on different exhibitions worldwide, including:
LED China: Shanghai, China, 19-21 Sep, 2018
LDI: Las Vegas, USA, 19-21 Oct, 2018
ISR: Moscow, Russia, 24-26 Oct, 2018
Founded in 2004, Lamp became a subsidiary of Unilumin group since 2014. The company is dedicated for manufacturing of high quality and low-cost LED screens, with customers from all continents including the Americas, Europe, Asia and Africa.